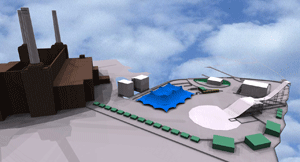 Event organiser Sports Vision liaised with location agency Amazing Space, that works with Battersea Power Station owner Real Estate Opportunities, to pass legalities to stage the event.

Freeze will feature a 31m table-top real snow jump created for the LG London Big Air Event, part of the LG Federation of International Snowboarding World Cup.

The event will take place outside Battersea Power Station, and will also feature a music line up including Cypress Hill and Sway.