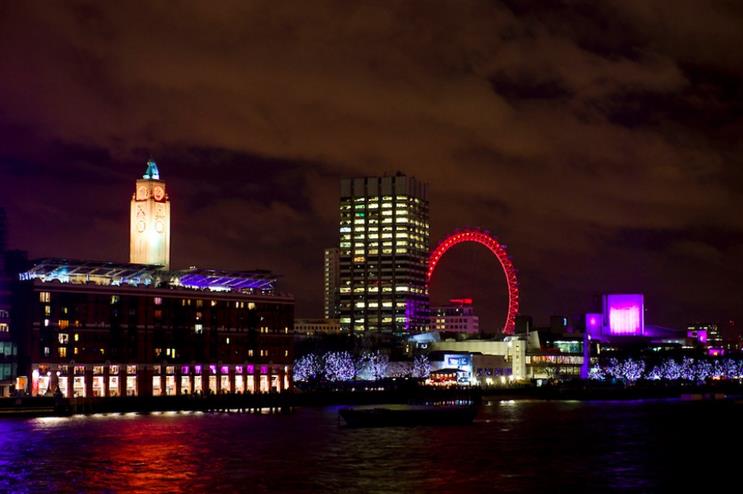 The campaign sees participants all over the world switch off their lights from 8.30-9.30pm to show they care about climate change, and this year London's South Bank will be the focal point for the brand's event.
Landmarks including the Coca-Cola London Eye and the BFI will be plunged into darkness, meanwhile restaurants such as the OXO Tower, Skylon and the floating City Cruises restaurants will offer diners meals by candlelight, with all non-essential lighting turned off.

As part of the collaboration with WWF and South Bank London, Primo Bar will offer a 'Funplugged & Tonic' cocktail on its menu, alongside acoustic music performances.

The WWF is also running a #MyEarthHour activation throughout the event, where Twitter and Facebook users will be able to share pictures of their Earth Hour activities to be in with the chance of winning a branded t-shirt. The charity has created custom filters which users can add to their profile pictures on Facebook and Twitter.

In collaboration with agency Iris Worldwide, WWF has also created a Facebook app which lets users 'donate' their timeline to its cause.
Grassroots events such as I Bike London's special night ride, sponsored by Cyclehoop, will see cyclists dress up as endangered animals and ride from Victoria Embankment Gardens to Gabriels Wharf as the Thames-side venues switch off.

Across the country, 86 Sustainable Restaurant Association-rated restaurants, which include River Cottage and The Shed, will also be switching off for a candlelit dinner. The Forestry Commission is also putting on a series of Earth Hour events throughout March, such as guided forest walks, glow-in-the-dark trails and stargazing trips with astronomer Robert Ince in Cumbria.
Siddarth Das, executive director, Earth Hour Global, said: "Social media knows no physical boundaries and neither does climate change. A simple action on social media is the kind of powerful statement that can excite friends and communities to be a part of the climate action we need to take on this global challenge."