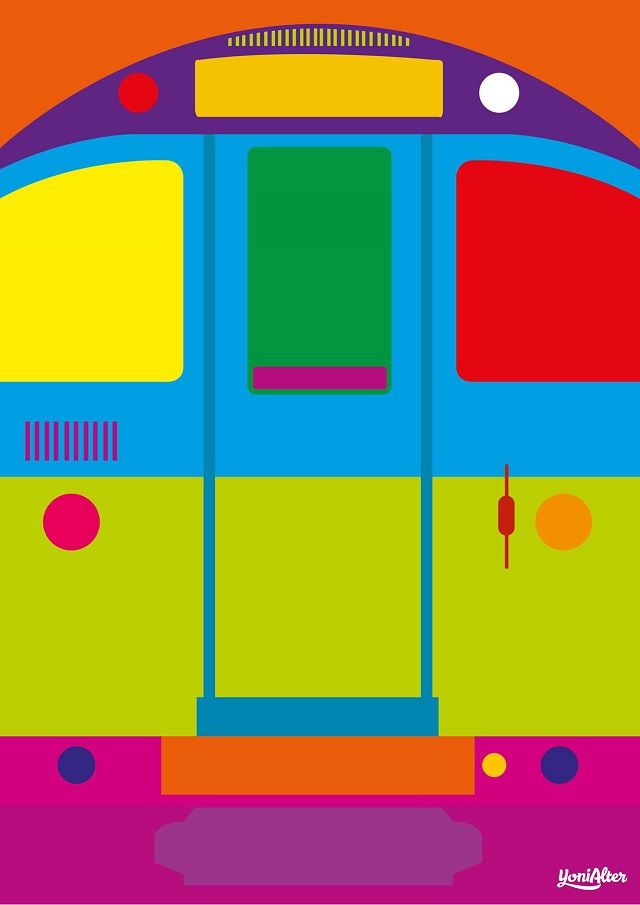 Following a competitive pitch, the London Live team appointed Kemistry, founded by Graham McCallum & Ricky Churchill, for its bold idea to give upcoming artists a platform to show their work within the channel's identity.
This TV first will allow a new artist each year to show off their work in a bid to ensure the channel's brand remains fresh and contemporary. The launch will use the work of Israeli-born artist Yoni Alter whose illustrations are said to "embody the essence of London Live as well as the capital's vibrant and exciting spirit".

The images will be animated by Kemistry's creative and rolled out across the channel during the first year on air.
Artist Alter studied at Jerusalem's Art and Design Academy before obtaining his master's degree in London. His work ranges across a variety of different design fields, engaging in commercial and non-commercial graphic design, art-direction and illustration.
Jane Mote, launch programme director for London Live, said: "It's very rare to be pitched a unique concept that is so on-brand for a new channel. Kemistry's proposal to give upcoming designers a space within London Live's identity was compelling, exciting and truly fresh – a TV first. Kemistry totally understand what we are about and have a passion for stunning graphic design as well London itself – it's a winning combination."
London's first dedicated 24-hour television channel, London Live, will go on air in the Spring of next year with a stated ambition of "championing new talent".
Jonathan Boseley, the channel's head of programming, told the Edinburgh International Television Festival in August: "Our ambition for London Live is very simple – to create a noisy, knowing, celebratory, vibrant platform for new creative thinking and risk taking formats that puts young Londoners and the London creative community at the heart of our offering."
London Live will include Platform 8, a flagship documentary strand which will feature the work of digital filmmakers and, last month, the local TV channel run by Evgeny Lebedev's ESTV, announced its first series as YouTube family sitcom 'All About the McKenzies'.

McCallum, creative director at Kemistry, said: "When we were asked to pitch for London Live, we had one of those 'lightbulb moments'. We were in the process of offering an exhibition to Yoni Alter at Kemistry Gallery. His images of London seemed to sum up the vibrancy and diversity of this great city perfectly.
"We proposed to translate them through clever animation to make the perfect on-screen package for the London Live brand. London Live was as excited about the idea as we were and so work is now in progress to make this marriage made in heaven come to fruition. This is one of the most exciting and creative projects that Kemistry has ever undertaken and we are fortunate to have found a client bold enough to share our vision."
London Live's own advertising is being handled by McCann London, which also works on its group newsbrands London Evening Standard and i.