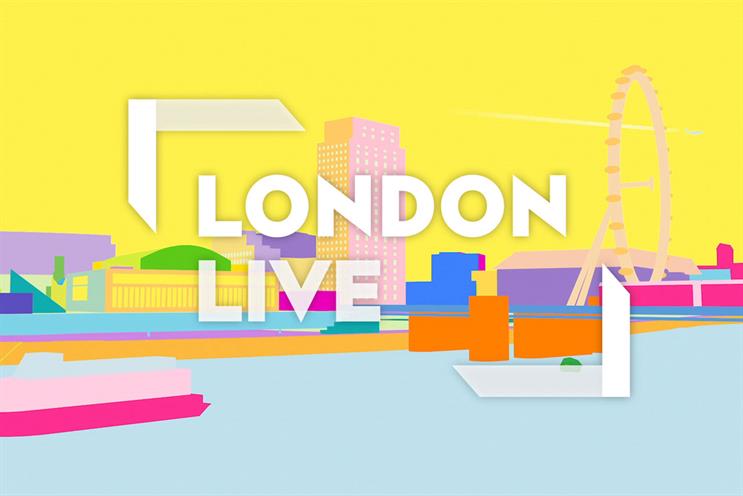 Evgeny Lebedev does not appear to allow the failures of rival DMG Media (formerly Associated Newspapers) to bother him.
Not only did the Russian media tycoon buy the money-haemorrhaging Evening Standard from the group in 2009, but subsequently took the bold step of ending the title's 180 years of paid-for circulation. The strategy paid off, with the daily paper reported to have recently doubled profits.
Now Lebedev is again preparing to tread where Associated once faltered. The publisher closed the doors on Channel One, a capital-focused cable channel in 1998. Sixteen years later, Lebedev is rolling out his own local TV station: London Live TV, designed to complement his print and online titles.
For advertisers, this is a tantalising proposition: a 24-hour, seven-days-a-week channel featuring news, current affairs, comedy and drama.
"We have a potential audience of 9m Londoners in 4m homes," explains Stefano Hatfield, London Live's editorial director and former editor of The Independent spin-off i and freesheet Thelondonpaper. "We're aiming for 18- to 24-year-old ABC1s, although being careful not to exclude older viewers."
Another opportunity
One brand already signed up is L'Oreal Studio Line, which has partnered ESI Media, the commercial arm of the Standard and Independent, to be part of a multimillion-pound campaign for the channel's launch.
Three years ago it was all doom and gloom about TV, but TV is back in fashion and it's working. For the Standard, it's an opportunity they've leapt on

.
Media-buying agencies also appear buoyed by the plans. "It's a really interesting proposition," says Dominic Williams, trading director at Aegis Media. "It's the first time that a TV station has launched in London and it represents another opportunity for clients.
"Three years ago it was all doom and gloom about TV, but TV is back in fashion and it's working. For the Standard, it's an opportunity they've leapt on."
Another media buyer, Chris Walsh, joint head of investment at Manning Gottlieb OMD, is equally positive. "When the London Live guys came in to see me, I was anticipating a different proposition," he says. "I was surprised by the amount of investment. It sounds very young, fresh and in line with London trends and personality."
London Live's programme line-up gives an indication of the tone of content, and the audience it hopes to generate. Back in the autumn it announced deals with BBC Worldwide and Channel 4 to secure the rights to dramas such as Misfits and The Shadow Line, plus comedies including Green Wing, Smack the Pony and Peep Show.
Hatfield stresses, however, that the primary audience-driver will be London Live's original, commissioned content. This includes Drag Queens Of London and CTRL Freaks, a gameshow in which members of the public have their lives controlled by a panel of comedians via social media.
Editorial resources
Beyond entertainment, news and current affairs programming will run during the day, drawing on more than 35 journalists and existing editorial resources at the Standard and Independent.
Which brands will it appeal to? "Mainstream blue-chip advertisers that want to 'up-weight' in London," argues Hatfield. Local advertisers will also be served via 33 IPTV hubs, which will carry classified ads. "Advertisers are excited because it's different - something new and positive," he adds.
We're not just mimicking ITV or Channel 4.London Live has to be like nothing else.
Questions remain, however, as to why national and global brands with centralised budgets would wish to commit to a regional platform, albeit one serving a metropolis.
"A lot of product launches like to nail London first before they roll out nationally, and London Live will help them reach critical mass quicker," says Neil Simpson, founding partner at ad agency The Corner and a former senior marketer at Coke and Adidas. "It clearly appeals to London- centric brands who would not normally consider TV, but it also offers a London up-weight option for a national buy."
Competitive rates
With rates understood to be "competitive against national TV", Williams has interest from retail clients in London who support the Standard brands; meanwhile, Simpson's agency also has clients "actively interested in a London-only broadcast buy".
Adding broadcast to the Standard's offering completes the circle. "The opportunity is cross-platform - digital assets, newspapers and now TV," says Williams. "The all-round package is a good sell for us."
However, this will cease to be the case if London Live fails to hit targets. "They've got the recipe," says Walsh, "but the proof is in the pudding. For a lot of advertisers it's a case of wait and see what the audience is like and act from there."
Hatfield is emphatic that Londoners will get the channel they deserve, which will get them in front of their TVs. "We're not just mimicking ITV or Channel 4," he stresses. "London Live has to be like nothing else."
Not to mention succeed where no one has succeeded before.