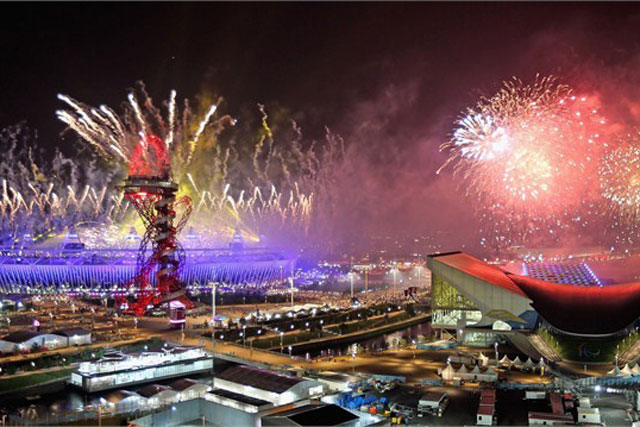 At Initiative our team has thoroughly enjoyed having the opportunity to dig deep and understand the public's reaction to the Olympics and Paralympics.
By using our own bespoke tools, such as the 5000 strong Connections Panel and social listening platform Prophesee, we were able to provide a fast, accurate response and timely reporting.
Our results were overwhelmingly positive and supportive.
The London Olympics and Paralympics created a summer of truly inspiring moments. We wanted to capture the nation's feelings about these events as soon as possible after they happened.
Our Connections Panel - we surveyed 300 nationally representative adults - and an extensive review of social chat using our bespoke Prophesee tool, together with BARB TV viewing figures, has given us an insight into how well received and supported the Games were by the great British public.
The focus in this report is on the Paralympics. The standout headlines from our research were that of the people surveyed, 60% found the London Paralympics "inspirational" and 73% agreed that the London Paralympics has "had a positive impact on the nation's attitude towards disability".
Key words used to describe the mood of the nation during the Paralympics were happy, excited, hopeful and confident.
Interestingly more than 20% of us said we were 'bored' during the Olympics compared to just 10% during the Paralympics.
Comments were plentiful and positive, with statements such as "truly inspirational", "I have enjoyed it more than I could ever imagine and think that other people feel the same", and "I didn't want it to end".
Significant numbers of people watched the Paralympics on TV and again a significant number - 39% - dual screened at some point while watching the event.
Amplifying the experience through the use of digital technology, we saw that many of the Paralympics GB athletes saw their Twitter follower numbers increase as the Games progressed, with David Weir at 23,933 followers when we went to print.
In terms of the difference of viewing compared to previous Paralympic Games, 57% agree "I have watched the Paralympics more this year than in previous Olympic years".
The top viewed events were the Opening and Closing Ceremonies, with 11.6m and 7.7m viewers respectively, and the Mens Track 100m T44 Final, which received a respectable 6.3m viewers.
In terms of brand sponsors, just under one third (31%) of respondents spontaneously cited Sainsbury's as a sponsor of the Paralympics, well ahead of BT with 13%.
Sixty percent of us felt that the Paralympics would have a lasting positive impact on the nation which compares with just 48% who felt the same way about the Olympics.
Click here to see Initiative's Olympics report.
Julie Hamshere, head of research, Initiative UK