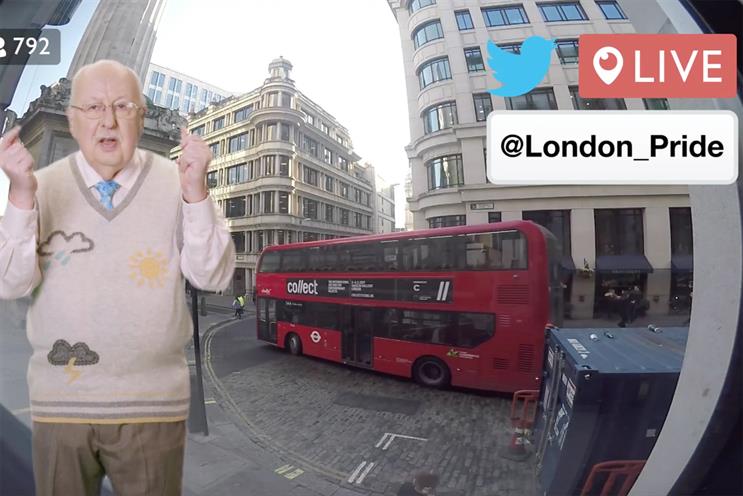 Running for the month of February, the brand is offering Twitter followers in London a free pint each time it rains in the capital.
The campaign, created by The Corner and with media planning and buying by UM London, uses a live-broadcast weather monitor, showing an actual windowpane, on Twitter and Periscope.
When rain appears on the Periscope window, followers can tweet in and claim their free pint. It will be supported by promoted tweets and Facebook posts with video content featuring 72-year-old Fish.