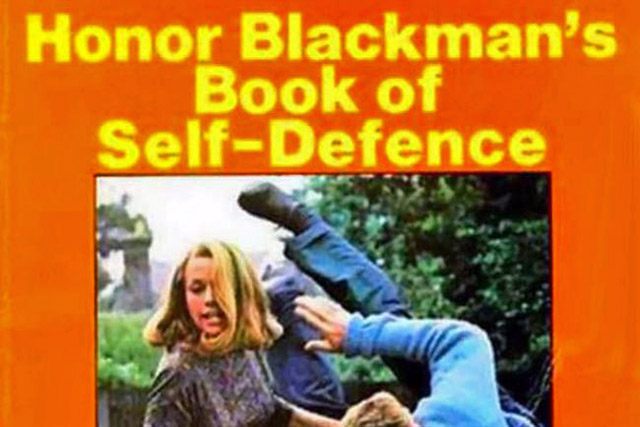 Jonathan Burley, executive creative director, CHI & Partners
Being a happily low-brow creative, I am thankfully free to indulge in the kind of plot-driven, intellectually unchallenging mainstream novels that would be deeply damaging to the pool-side reputation of your average sunbathing CSO (the previous "planners' holiday reading lists" on this website made me feel both panicked and not a little sad).
I shall holiday read with much the same piggish greed that I smoke Silk Cut 100s: James Ellroy's Perfidia; David Mitchell's The Bone Clocks; David Egger's Your Fathers Where Are They? And the Prophets, Do They Live Forever?'; Phillip Mayers' The Son; any Stephen King novel I have read a few hundred times before.
Adam Chiappe, creative director, Saatchi & Saatchi
Jony Ive: The Genius Behind Apple's Greatest Products, by Leander Kahney. My children were dragging me towards the Peppa Pig and Power Rangers isle in WH Smith, Stansted when this book grabbed my attention – I was intrigued to know more about this talented fella from Essex. Hasten to say my kids only allowed me to read the first half while away, but what an excellent first half it was. I found it interesting how his father influenced him greatly, teaching him to care about the whole design process, and to make everything tactile and emotionally engaging.
Rob Doubal, co-president and co-executive creative director, McCann London
I want to read Whale Hunter, by Nelson Cole Haley. It is a remarkable first-hand 19th century account of a four-year voyage aboard the famous American whaler Charles W Morgan, in which vivid descriptions of terrifying whale hunts mingle with exotic evocations of the South Pacific. I love the vivid descriptions of terrifying whale hunts, which mingle with exotic evocations of the South Pacific.
I am also re-reading (every night) Thomas' Really Useful Word Book, published by Egmot. I spent a long time looking for an appropriately art directed picture book for my 20-month old son, and this Thomas the Tank Engine one is the best I found.
Vicki Maguire, deputy executive creative director, Grey London
Holidays are about exploring, taking a chance, trying new things. So for holiday reading I always go for a charity shop pick and mix. Try Paper And Cup on Calvert Avenue, the Spitalfields Crypt Trust coffee and charity bookshop. It's always got some interesting reads. You're on holiday; let your eye lead you. Don't be embarrassed, some of those Mills And Boone covers are now considered art.
The Things I Love, by Liberace. It's as camp as tits: "Candelabras are the earrings of the home dear reader." He's straight in this book. He talks about the qualities he looks for in a wife, and in real fur.
Grimaldi King of Clowns, by Richard Findlate. The original white face clown. He invented the panto catch phrase and the clown face copyright. Drinker, depressive, funny man. The front cover got me.
Spike Milligan: The biography, by Humphrey Carpenter. Another tortured genius biog isn't everyone's idea of holiday reading but I love him and this is one I haven't read.
Honor Blackman's Book Of Self-Defence, by Honor Blackman. This book is gold. "How to throw a man over your shoulder without laddering your stockings or spilling your martini." Useless in Broadstairs, but I couldn't leave it.
Mick Mahoney, executive creative director, Rainey Kelly Campbell Roalfe/Y&R
Unbelievable but true. My holiday reading was The Complete Guide to Beef Cattle Farming, by Morris Halliburton and Horse Anatomy for Performance, by Gillian Higgins.
Ben Middleton, creative partner, Creature London
I've just finished reading The Sisters Brothers by Patrick deWitt. It's set in Oregon and California around the time of the gold rush and it follows a couple of hit men on the hunt for a man who is accused of stealing from their boss. It's great. Someone will make it into a film. And it'll be really good.
Ross Neil, executive creative director, WCRS
This summer I'm revisiting a book that I read a couple of years ago, Sum: 40 Tales from the Afterlife, by David Eagleman. As the title suggests, it's 40 short stories that all centre around what happens the moment you slip this mortal coil and "go on ahead". Thinking about it, it does sound a little bleak, but Eagleman approaches each one with such imagination and flair. It's like a drunken conversation between J M Barrie and Lewis Carroll. Wonderful stuff. Flights of fantastical imaginings all delivered in bite-size format.
George Prest, vice-president, executive creative director, R/GA London
I read a wonderful book called A More Beautiful Question, by Warren Berger. It's about harnessing the power of questions to unlock creativity.
"Why?" "What if?" "How?" "Why is Campaign asking me this question?" "What if I don't read books?" "How might I pull the wool over their eyes and make myself appear erudite?" That sort of thing.
Adrian Rossi, co-executive creative director, Abbott Mead Vickers BBDO
After a mis-packing faux pas (water wings – check, carefully chosen books – nope) I was left with whatever the Umbrian villa had to offer. Amongst the well-thumbed Jilly Cooper and Jeffery Archer opuses I found My Friend the Mercenary, by James Brabazon. A true story about a journalist in various war zones. It will make you grateful for whatever your daily life throws at you.
Andy Sandoz, creative partner, Havas Work Club
I'm reading a lot of stuff about the Middle Ages, Vikings and the World War One psychological fall-out. Different books obviously. I read a great short history of England [by Simon Jenkins]. Did you know Richard the Lion Heart didn't even speak English? What a prick.
I quite fancy reading some comics, I've not really read any for ages. Graphic novels, I like the ones that cover things like [the physicist Richard] Feynman and the H Bomb. Science and space in pretty colour boxes.
I'd really like to read something about materialism and luxury, but it would probably also need some murders to happen along the way. I can't be faced with sci-fi at the moment. I've read buckets of it. Cyberpunk etc. The past bizarrely is more amazing. It's like the future has already happened and the past is where the interesting stuff now is.
I can't read "work books" specifically. Reading is a chance to dream while learning.