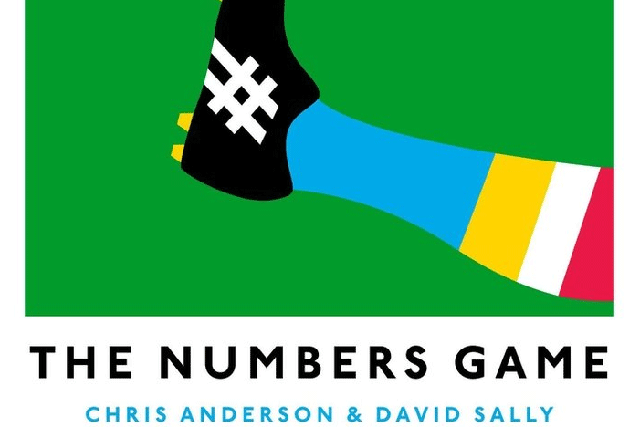 There are thousands of fine quotes about the joys of reading. But there is one, attributed only to Fortune magazine, which feels particularly apt for those in competitive businesses like advertising.
It reads, "Some people will lie, cheat, steal and back-stab to get ahead... and to think, all they have to do is READ."
Of course, it is not enough if your habits do not extend beyond Kim Kardashian's tweets or the canon of Jeffrey Archer. With this in mind, Campaign asked industry strategists what they would be reading on holiday to keep their minds sharp.
CHRIS GALLERY, JOINT HEAD OF STRATEGY, MOTHER
The Numbers Game: Why Everything You Know About Football is Wrong by Chris Anderson and David Sally.
I was sold by the "moneyball for football" quote on the front cover. Chris Anderson busts the myths of football punditry by diving deep into the data.
What more could a football loving strategist want for a summer read? In one chapter the author argues that Chelsea should have spent £25 million on Darren Bent instead of £50 million on Fernando Torres.
We've all heard lots of insults thrown poor Torres' way but that one seems a bit harsh, even with the numbers to back it up. Everyone knows Bent is a terrible target man and can't bring wide men into play; he would have been a disaster.
So what's the lesson about data? Forget about it for your summer holidays. If you like football this book is an enjoyable read.
KATIE MACKAY, JOINT HEAD OF STRATEGY, MOTHER
The Man Who Ate Everything: Everything You Ever Wanted To Know About Food, But Were Afraid To Ask, by Jeffrey Steingarten
An ex-lawyer turned food critic for Vogue, Steingarten writes with such passion, obsession and wit you'll have planned to travel the world tasting everything in sight after but a few chapters.
His gastronomic adventures down rabbit holes answer questions you never knew you needed answered, and whet your appetite for more than just awesome food. What's the difference between Kobe beef and Wagyu beef?
Why aren't the French dropping like flies? And what's the secret of the perfect French fry? Oh, and why is salad a silent killer?
So, what's the lesson for strats in a collection of essays about food? Don't read about work on holiday.
Instead, devour The Man Who Ate Everything and then resolve to be a little more like Steingarten: enthusiastic, forensic, and above all, hungry.
RICHARD EDWARDS, JOINT HEAD OF STRATEGY, RAINEY KELLY CAMPBELL ROALFE/Y&R
As a rule I don't do work-related reading on holiday, as it defeats the purpose, so it'll start with the completion of anything on the go, at the moment that'd be The Girl Who Saved The King Of Sweden [by Jonas Jonasson] and supplemented with a pick from the airport - mainly fiction with the occasional autobiography sneaking in there.
Definitely nothing heavy-going. It's a holiday after all.
RICHARD HUNTINGTON, CHIEF STRATEGY OFFICER, SAATCHI & SAATCHI
Roy Jenkins: A Well-Rounded Life by John Campbell.
The Too Difficult Box: The Big Issues Politicians Can't Crack by Charles Clarke.
Books V. Cigarettes by George Orwell.
One Three One: A Time-Shifting Gnostic Hooligan Novel by Julian Cope.
LUCY JAMESON, CHIEF STRATEGY OFFICER, GREY LONDON
I love planning my summer reading. Now I have a very active three year old I don't get to read nearly as much, but I did do a speed reading course when I was a teenager, so I can still plough through a fair number of books in a week.
I've finally given in to Kindle. The joy is that it means I can take a stack of books and then see what mood I am in. I always like to take a real mix.
Some business books, some history and some novels. I usually allow myself one crap detective novel for the airport too.
Business-ish books
Age Of Ambition – Chasing Fortune, Truth And Faith In The New China by Evan Osnos.
Who doesn't want to understand China better?
Making it Happen – Fred Goodwin, RBS And The Men Who Blew Up The British Economy by Iain Martin.
I completely disagree with the title of this book, so really fascinated to discover the arguments inside.
I'm Scottish and my parents live in Edinburgh, so the screw-ups of the Scottish banks hold a particular interest for me.
The End of Power – From Boardrooms To Battlefields And Churches To States, Why Being In Charge Isn't What It Used To Be by Moises Naim.
The War Of The Sexes: How Conflict And Cooperation Have Shaped Men And Women From Prehistroy To The Present by Paul Seabright. Self explanatory.
History
I'm on a bit of a First World War kick, unsurprisingly. I read history at university and I still love it.
Orwell's quote: "He who controls the past controls the future" is something that has always rung true for me.
The Sleepwalkers by Christopher Clark.
The War That Ended Peace by Margaret Macmillan.
Art
I'm fascinated by the modern art world and what it can teach us in advertising.
The Evolution Of Strategy: Thinking War From Antiquity To The Present by Beatrice Heuser. An opportunity for inspiration from history.
Breakfast at Sotheby's – An A to Z of the Art World by Philip Hook.
Plus, my indulgence: The Black Eyed Blonde – A Philip Marlowe Novel by Benjamin Black.
SUE UNERMAN, CHIEF STRATEGY OFFICER, MEDIACOM UK
To Save Everything Click Here by Evgeny Morozov. Relentless dragon slaying (right up my street).
1177 The Year Civilisation Collapsed by Eric H Cline. Who knew? And even if it rains I'm better off than in the Bronze Age.