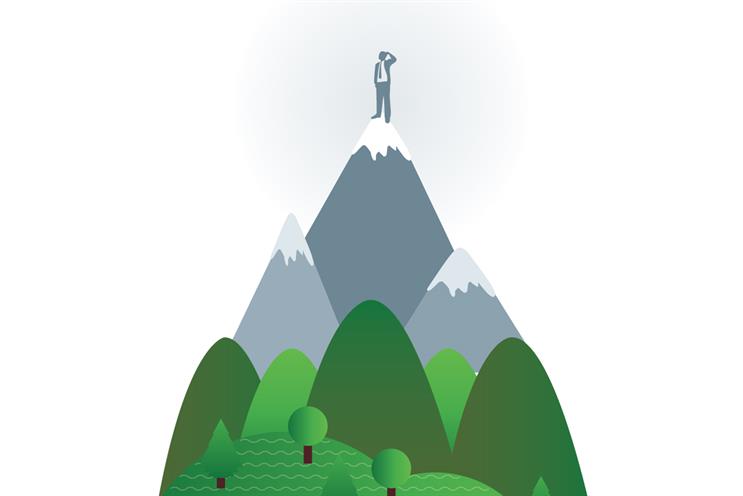 Are you lonely? If you are an agency chief executive or a managing director, you may well be. I don't mean lonely in life, but lonely at work.
Here's a question: how often do you seek help in the workplace? When I say "help", this could be advice from a colleague, support from the chairman, a reassuring word from the finance director. Be honest with yourself – do you actively seek out these internal support networks? At your bleakest moment as agency leader (and anyone who has headed a P&L has had a bleak moment at some point, let's not fool ourselves), have you looked outwards or have you kept everything coiled up inside until you eventually snap?
The past six years have been tough on us all. Recession, lower marketing spend and an "always on" culture have conspired to put inordinate pressure on those running agencies. The strain that these leaders endure can be devastating both for their personal lives and the business. Work-related stress cost the British economy £6.5 billion last year. In 2011, the Lloyds Banking Group chief executive, Antonio Horta-Osório, went on stress-related sick leave. The news wiped £1 billion off the company's market value.
Things like this happen in a culture where business leaders feel unable to talk about their stress until it's too late. Work-related stress for a chief executive is perhaps the last big taboo. If a top dog appears unable to cope, who else might be snapping at their heels for their job?
Imagine the horror if the agency-at-large witnessed their vulnerability? These are often unfounded demons that stop agency heads from seeking the support they require to thrive in their roles and bring everyone else in the agency along with them.
I have witnessed a recent and worrying trend for agency leaders to be pushed to breaking point. They say that it gets small at the top of the pyramid. It can also be very isolating. One agency chief executive confided in me that, during a bleak financial quarter last year, he felt unable to seek support from peer chief executives within his agency group for fear that he would be perceived as the weak cog in the machine.
I have heard of a litany of stress-related illnesses from agency heads over the past few years – interminable headaches, relentless stomach cramps, insomnia. Long-term stress impacts negatively on our physical and psychological health, so coping mechanisms are essential. Agency leaders are high-performing individuals by nature. Running an agency requires resilience. But don't be fooled that putting on a facade of resilience is desirable when, in reality, you're crumbling inside. Much better that a leader has true resilience at their core.
And how do they find this? Through honest conver­sations with colleagues, through creating their own support network, by finding a wise industry mentor who has "been there, done that", by signing up a work coach or therapist, by occasionally asking for help. Many people are good at pounding the treadmill and letting out steam in the gym, and while it is important to look after our physical health, we so often neglect our mental well-being.
Let's be honest – rarely does anyone admit to their colleagues that they are having counselling or therapy if they suffer from work-related stress and anxiety. Mental health, in the wider sense, is still regarded as taboo.
The only way this will change is if we confront these taboos and have a more open, collaborative understanding of work-related mental health. The US is far ahead of us in this arena – on the other side of the Atlantic, it's odd for ambitious business chiefs not to have a therapist with whom they can share the ups and downs of working life.
In order to create more resilient, honest and clear business leaders in what are not the easiest of economic times, the industry needs to grow up and throw away the stigma of mental health and work-related stress. Those at the top should not be ashamed to seek support, and they must do so before there is any suggestion of burnout.
After all, your troops rely on you, and you are much more likely to be leadership-fit (and respected) if you share the burden, empower those around you to help and are, ultimately, true to yourself.

Scott Knox is the managing director of the Marketing Agencies Association