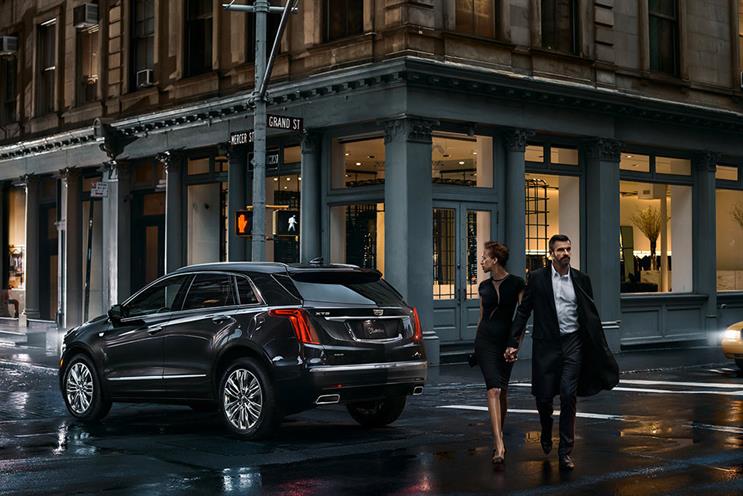 Cadillac is on a mission to convince young people that its cars provide stylish luxury. Its latest content offering aims to straddle the line between image advertising and product information.
Three new longer-form videos released this week position Cadillacs as conveyances for urban adventurers while walking viewers through many of the cars' features. At a length of approximately 2:30 each, videos for the Cadillac ATS, CT6 and XT5 Crossover show attractive young people on country getaways or rendezvousing in remote locations.
The videos were posted to YouTube with paid support. They're also available for local dealers to post on their own websites, as well as appearing on Cadillac.com.
According to Eric Jillard, Cadillac director of brand execution, "People are going to YouTube to search for car content. We felt it was important to tell our vehicle story in a way that would be entertaining, emotional and rich."
The videos were produced by Zacaroli LLC, a new shop dedicated to long-form brand content. Founder Scott Zacaroli served as creative director and directed the spots.
"We're wrapping a lot of content into a story to make it a little more entertaining to take in," Zacaroli says. "You have a culturally sophisticated buyer and a brand that needs to look and feel very sophisticated."
Publicis Worldwide, named Cadillac AOR last December, was not directly involved. Jillard had worked with Zacaroli before and says Publicis was "engaged on the back end. We feel Scott's work and expertise with this kind of long-form content really complements what our AOR Publicis is doing for us at a brand level."
Made for Millennials and GenY
The videos are part of a content push that Cadillac began last year to lure younger consumers. In February, Cadillac relaunched its digital hub, DareGreatly.com, in conjunction with the release of a new campaign during the Oscars. TV spots from Publicis promoted the 2016 Cadillac CT6 sedan and the Cadillac XT5 crossover. The campaign features young innovators, including 19-year-old Easton LaChapelle, inventor of a brain-powered, 3D-printed prosthetic, and 22-year-old longevity researcher Laura Deming.
However, the latest videos do not appear on DareGreatly.com. Jillard admits that having dueling websites is not ideal. The strategy is to tell the lifestyle story on DareGreatly.com, with each video featuring one vehicle. Videos will include a "learn more" call to action that will send viewers to Cadillac.com, where they can see the Zacaroli videos, as well as access more standard product information. "We think of these videos as part of the shopping process, and Cadilac.com is the shopping site," he says. "Having one site that really tells the brand story in a deep and engaging way is a big part of our content strategy."
In search of cool
In the past year, Cadillac has been relentless in its drive to reach Millennial and GenY consumers. It moved its global headquarters to New York's SoHo district, and in July, it will open an "experience center" on the office's ground floor. That center will include the Retail Lab, a program with the Council of Fashion Designers of America that lets six designers a year open pop-up shops in the space while providing mentoring in business development, marketing and PR — plus a $75,000 stipend from Cadillac.
The brand also expects to do another engagement with Condé Nast's branded-content offering, 23 Studios. The first round included videos of Condé editors "daring greatly."
It's all part of making the brand feel aspirational to young people, Jillard says. "We continue to be a brand that lacks relevance with the audience we need to be successful if we're going to thrive in this business — a younger, urban audience."
While Cadillac will continue to use television advertising, he adds, "Digital is where we reach active, in-market shoppers. Films like these will be where we invest in telling our product story."