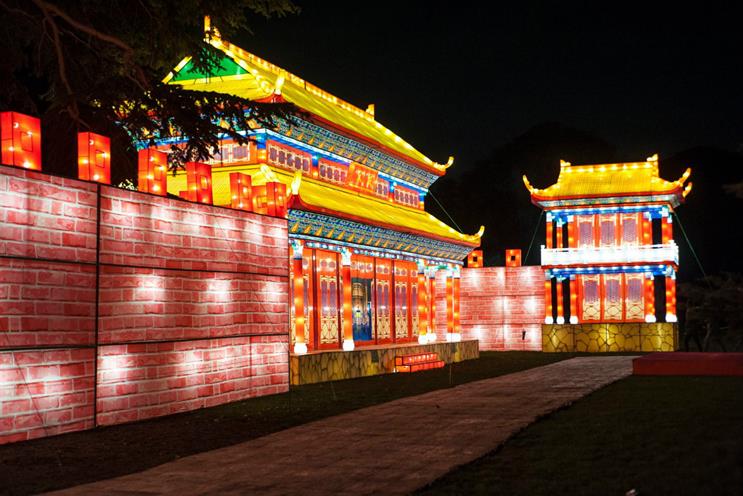 This year's London event features Christmas-themed light installations, including Santa and reindeers, snowmen and penguins on ice, alongside Disney-inspired lantern structures. Further highlights include a lantern recreation of an ancient city from the Song Dynasty and Noah's Ark.
The Birmingham event includes a giant phoenix installation, a recreation of Birmingham Central Library and polar bears on ice.
Staged by agency Weli Creative, the festival opened at the three locations on 24 November and runs until 1 January.