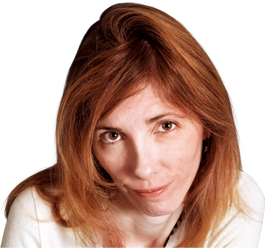 Rather unnervingly, this is the last regular issue of Campaign in 2012; next week is our annual round-up of the highs and lows of the advertising year and then we're done.
The last month or two we have been preoccupied with looking back over the year to find the winners of our best-in-class awards (all will be revealed in next week's Annual). But we have also been spending a lot of time looking forward, commissioning our predictive first issue of 2013 but, more importantly, planning some significant changes to the Campaign brand.
The first of these actually launches this week: the Campaign app. It's a weekly iPad edition of Campaign that offers an enhanced, more immersive read and which will grow and develop across the course of next year (and beyond?) to embrace more dynamic and interactive content. Built by our in-house team working with Kaldor, the app is free to download from Apple's App Store for a limited time, so please take a look.
The launch of the Campaign app is supported by Newsworks, the newspaper marketing body, and the association reflects the optimism felt by newspaper and magazine publishers alike that tablet publishing will add a revitalising element to our multiplatform content packages.
As Russell Davies says in his column: "All the evidence suggests that the only way you can make new technology really work for your business is if you use it to overhaul the way you do fundamental things… redesign your business around new possibilities." So the app is just the beginnning of a host of changes for the Campaign brand. We've also been working hard on a new design for our magazine, refreshing our format and content. You'll see it in the New Year and the new look will then be rolled out to the portfolio of Campaign products, which will grow significantly in 2013.
Anyway, enough about us. Back to you. The really heartening thing that we've taken from our weeks immersed in the year's best agencies, best people and best work is that, mostly, this has been a much better advertising year than it's often felt.
Despite the general gloom hanging over adland, there's been plenty of excellent work in 2012; watching hour after hour of agency and production company reels, advertiser submissions and case studies, we were surprisingly spoilt for choice when it came to selecting the very best.
Perhaps between the polarities of Olympic feel-good and economic crisis (and hacked marketing budgets), we lost sight of quite how well the ad industry coped with both extremes this year. That's in very large part down to the talent, hard work and determination of the people included in the Campaign A List that comes with this week's issue. There are 492 advertising stars in our A List book. And that's 492 reasons why the ad industry is now set fair for a great 2013.
claire.beale@haymarket.com