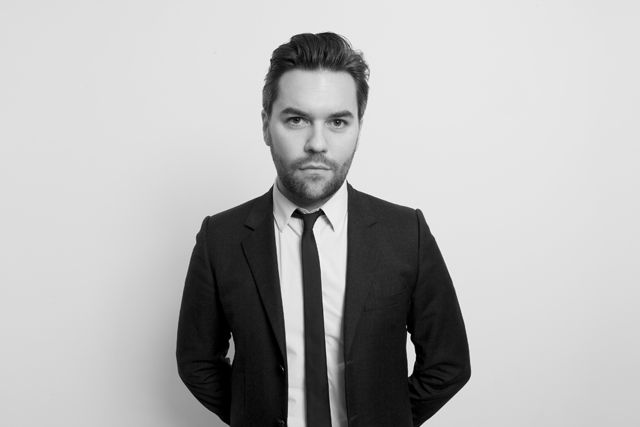 Fair enough, brands these days are fragile to the slings and arrows of social media and the still smouldering wrecks of work like Andrex's 'Scrunch or Fold?' have shown us all the downsides of poorly judged social thinking.
Few clients, though, spend their time thinking positively about the conversations the work might start. And even fewer agencies think upfront about how an idea might react to unexpected interest.
All brands should now be thinking about the dialogue their new work might create. And agencies worth their salt should be baking conversation into what they make:
What might the papers say? Which blogs will like it? Which blogs won't? Who on the radio would want it first?
Reactive ideas
But it's not enough to merely predict or start a conversation with some work. The best brands don't create big ideas, they create long ideas; fluid, reactive ideas. And they move fast to not only feed the conversations they predicted starting, but to react to the ones they didn't see coming.
Unexpected new audiences are created all the time by good ideas.
People everywhere are hungry for stories. And this hunger can often mean audiences see hidden beauty in stuff we just thought was 'quite cool'

.
Because people everywhere are hungry for stories. And this hunger can often mean audiences see hidden beauty in stuff we just thought was "quite cool". Often it's the cultural, moral or academic conversations you never see coming. Most of us are so unused to our work really mattering in the world, we don't dare predict the larger debates our thinking might start.
At our place recently, social response to the Puma Dance Dictionary has taken us back to school. While we were thinking we'd created a funny app for teenagers that translated words into dance moves, others were discussing the educative power of dance to transcend class and old texts.
A stroke of genius from our Head Editor and we have Shakespeare's Nunnery scene from Hamlet danced out by 25 of the world's best freestylers and back being debated on education and academic blogs two weeks later. All fanning the flames of the unexpected new conversation the idea has created.
Amplify the work
So never mind the target audience, what unexpected audiences have taken your idea on and how can they amplify the work so everyone can hear it?
Look at the conversations that your brand might play a part in. And tailor the work as you go. Be lightning fast to adapt, repurpose and create new content. Speed is king, but ask Vice and they'll tell you that although the world reacts in real time, craft and storytelling still make the difference.
All of this raises some wicked questions:
How are you going to create work like this? Do you have the right people? The right culture? Do you have a new breed of high-speed craftsmen at your disposal and are you baking PR and moral conversations into your briefs?
Beyond social traction, how many of us really think upfront about the social benefits of our ideas?
What good could they do?
What change could they create?
The Puma Dance Dictionary project is great because the social response from its launch started to teach us lessons about the other conversations the idea might play its part in. But we had to be listening to spot the opportunity.
It's not about being 'good', it's about recognising the benefits the thinking might have to start conversations outside of the sell. And then recognising the power of these conversations to position the brand in a meaningful way.
It's all out there. A way for what we do every day to matter more. A way for our brands and creativity to play a real part in culture.
But our ideas need to stop being so rigid. As do the brands and agencies that birthed them.