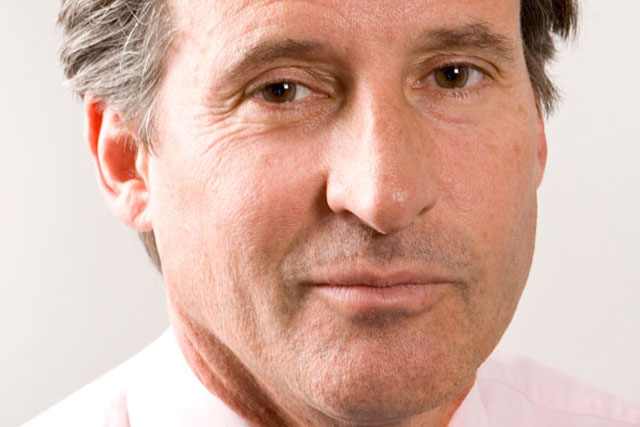 Coe was being interviewed by Evan Davies on Radio 4's high-profile 'Today Programme', ahead of the start of the Olympics, which are now just seven-days away.
Coe was asked a number of questions about Olympic sponsorship and how the protection of sponsors would impact on the people attending an Olympic event.
Davies focused in on questions about Pepsi, rival to Olympic sponsor Coke, and Nike, which is a rival to Olympic sponsor adidas.
The exchange between Coe and Davies ran as follows:
Evan Davies: Can I go to an Olympic event wearing a Pepsi t-shirt?
Seb Coe: No, you probably wouldn't be walking in with a Pepsi t-shirt because Coca-Cola are our sponsors and again they put millions of pounds into this project but also millions of pounds into grass roots sport – it is important to protect those sponsors.
Davies: Can I go in with Nike trainers on?
Coe: I think you probably could.
Davies: You don't know?! You don't know whether I can go to the Games with Nike trainers on – you are only one week away.
Coe: Evan, let's put some reality in this. You probably would be able to walk through with Nike trainers. Does that satisfy you?
Davies: 'Probably' doesn't actually but I'm assuming by that you mean you can wear Nike trainers.
Jackie Brock-Doyle, director of communications and public affairs at London 2012, who sat in on the interview claimed Coe misheard the question regarding Nike, which so perplexed him.
Instead of hearing "Can I go in with Nike trainers on?" Brock-Doyle said Coe heard "Can workers go in with Nike trainers on?", adding that the whole "interview was difficult to hear."
Brock-Doyle said Olympic rules meant that workers would have to be kitted out all in adidas gear so wouldn't be able to wear Nike.
But people attending the Olympics would be able to wear Nike.
Brock-Doyle said Olympic organisers would, though, take action if a group of 20 or 30 people arrived at an Olympic venue kitted out in the name of corporate brand which was not an Olympic sponsor.