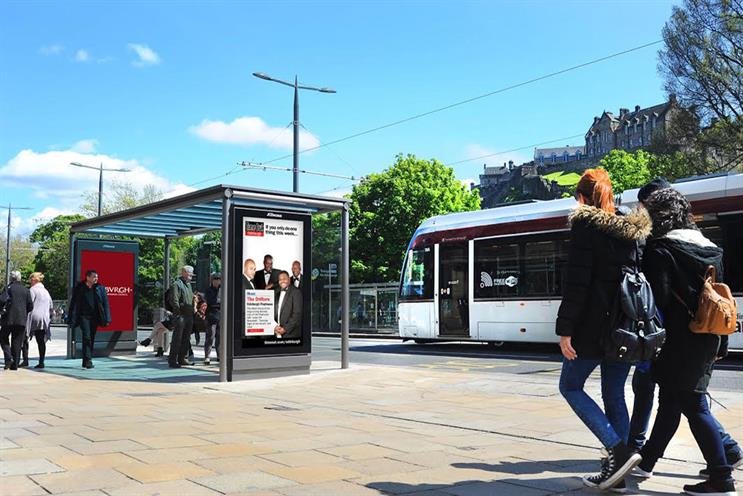 The nine hi-tech shelters, with 84-inch interactive screens, have been installed along Princes Street, the main shopping street in the city centre.
The screens are built with touch-screen technology that provides advertising and real-time information about local services for residents and tourists.
Throughout Edinburgh JCDecaux is also upgrading 350 advertising bus shelters, also designed by Norman Foster, the architect behind Wembley Stadium and the Greater London Authority Building.
Helena Kavanagh, the managing director of small format at JCDecaux, said: "JCDecaux is transforming and reinvigorating the Edinburgh cityscape by providing premium street furniture and billboard networks, which are well-designed and maintained, that will enhance urban experiences and benefit residents, visitors and local businesses."
Time Out Edinburgh will provide content for the digital bus shelter network with editorial recommendations on the best things to do in the city.
Noel Penzer, managing director at Time Out, said: "Ultimately we want to get people going out more and doing more in Edinburgh and this partnership will be a great way of doing this."
JCDecaux was appointed by the City of Edinburgh to be its media partner in November on a ten-year contract, with an option to extend it for five years.