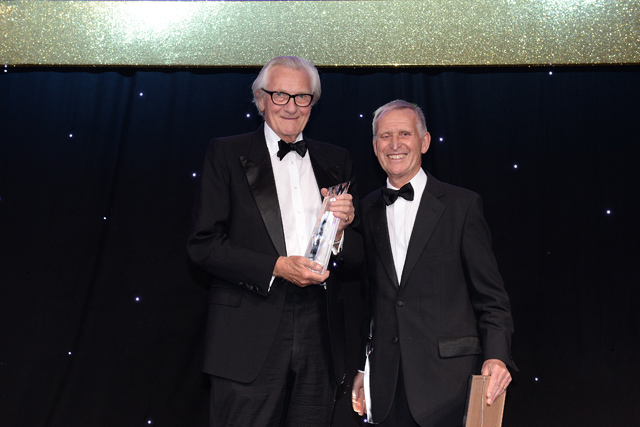 IPC Media was the night's big winner, picking up awards for Consumer Magazine of the Year, Consumer Media Brand of the Year and Specialist Consumer Magazine of the Year. NME's Mark Neil was named Designer of the Year.
Hearst Magazines UK won 2014's new award, the GameChanger of the Year, for the ELLE Fashion Cupboard, and Writer of the Year – Consumer Media went to Tim Lewis of Esquire. Dylan Jones of GQ won editor of the year, with the judges highlighting the title's 25th anniversary issue as evidence of both a magazine and editor at the peak of their game.
Barry McIlheney, PPA CEO, said: "Congratulations to all of this year's thoroughly deserving winners. The PPA Awards have set the standard for excellence in our industry for more than 30 years now, and this year's winners stand proud as the individuals, brands and companies that are setting new standards and forging new directions at such a hugely exciting time for our industry."
Full list of winners:
Consumer Magazine of the Year
Woman & Home, IPC Media
Consumer Media Brand of the Year
Woman & Home, IPC Media
Columnist of the Year – Consumer Media
Polly Vernon, Grazia, Bauer Media
Customer Magazine of the Year
Slimming World, Slimming World
Highly Commended: n by Norwegian, INK
Digital Innovation of the Year - Consumer Media
Discover TV, Immediate Media Co
Highly Commended: Carbuyer.co.uk, Dennis Publishing
Editor of the Year - Consumer Media
Dylan Jones, GQ, The Condé Nast Publications
International Consumer Media Brand of the Year
Time Out, Time Out Group
Specialist Consumer Magazine of the Year
Country Life, IPC Media
Writer of the Year - Consumer Media
Tim Lewis, Esquire, Hearst Magazines UK
Designer of the Year - Consumer Media
Mark Neil, NME, IPC Media
Designer of the Year - Business Media
Simon Campbell, Strategies for Growth, Seven
Business Magazine of the Year
Health Service Journal, EMAP
Business Media Brand of the Year
Procurement Leaders, Sigaria
Digital Innovation of the Year - Business Media
Celebrity Intelligence, Centaur Media
Publisher/Manager Business & Consumer
Alun Williams, Women's Health, Hearst-Rodale
Game Changer of the Year
The ELLE Fashion Cupboard, Hearst Magazines UK
Publishing Innovator of the Year (under £10m)
Diane Young, Managing Director, The Drum/Carnyx Group
Highly Commended: The Slow Journalism Company
Columnist of the Year – Business Media
Sally Donovan, Community Care, Reed Business Information
Writer of the Year - Business Media
Emily Wright, Estates Gazette, Reed Business Information
Editor of the Year - Business Media
Fiona Godlee, BMJ, The BMJ Publishing Group
Event of the Year - Consumer Media
London Motorcycle Show, Bauer Media
Event of the Year - Business Media
Festival of Marketing, Econsultancy, Centaur Media
PPA Chairman's Award
The Week, Dennis Publishing
Hall of Fame
Lord Heseltine
Front Cover of the Year
Metal Hammer, Team Rock Limited