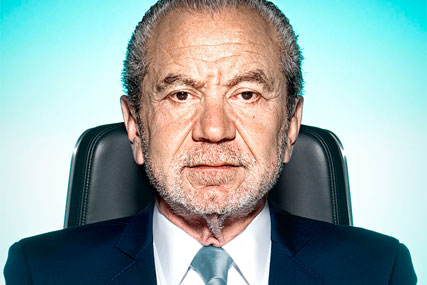 Sugar will lead YouView, the joint venture between the BBC, ITV, Channel 4, Channel 5, BT, TalkTalk and Arqiva, utilising his experience in consumer marketing and technology delivery experience.
Charles Dunstone, chairman of TalkTalk, said: "Lord Sugar's experience in delivering set-top box technology to the consumer is unrivalled, and we are delighted that he will be with us as we introduce a new, enhanced television experience to homes across the UK.
"As we move from the development to the delivery stage, I can't think of anyone better placed to help bring YouView to market than Lord Sugar."
Meek joined Project Canvas, as YouView was then known, from investment outfit Ingenious Media, becoming chairman in July 2010 and has overseen the incorporation of YouView and the appointment of chief executive Richard Halton.
Meek said: "It has been apparent for some time that the YouView board would benefit from additional expertise in consumer marketing and technology delivery. Lord Sugar clearly supplies this. As the venture progresses towards launch, the change in chairman makes sense. I wish Lord Sugar well."
Sugar's current business interests include Amscreen, the digital signage company that supplies shops, health centres and garages, and has an ad sales relationship with outdoor digital sales house Digicom.
Following a stint selling car aerials and cigarette lighters Sugar, launched Amstrad, which stands for Alan Michael Sugar Trading, in 1968, when he was 21. Amstrad floated on the stock exchange in 1980.
After a number of ups and downs, including a one-day fall in value of £400m during the stock market crash of 1987, Amstrad was eventually sold to BSkyB for £125m in 2007.