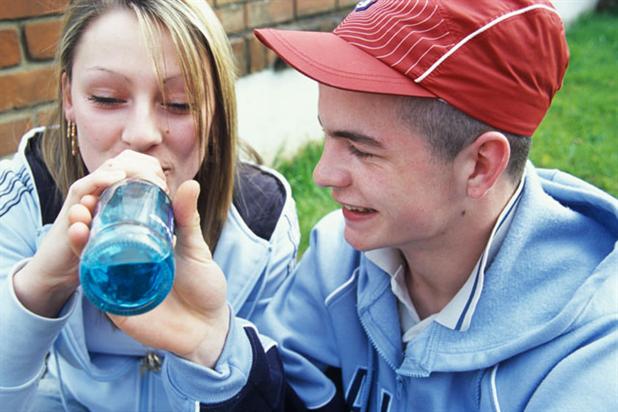 A report published today by the House of Lords EU Sub-Committee on Home Affairs, Health and Education said the government needs to push the European Commission on the commitments it made nine years ago in the European Union Alcohol Strategy.
The strategy ran from 2006 to 2012 and addressed the health effects related to harmful alcohol intake. The committee looked into how effective it was and will make suggestions for a new strategy.
The EC had said it would help governments to prevent irresponsible marketing of alcohol on TV and "regularly examine trends in advertising and issues of concern relating to advertising, for example on alcohol".
It also said that it would develop a "code of commercial communication" by working with different sectors, including retail and advertising. As part of this the EC said it would monitor the impact of self-regulatory codes on young people.
However in today's report, the lords said: "These were ambitious commitments, and we are not aware of any concrete developments flowing from them.
"This is regrettable, since the commission, if it were prepared to take the initiative, could do much to promote harmonisation of self-regulation in different member states, and to see where self-regulation proves inadequate.
"It does not need a current strategy for the commission to undertake these tasks.
As a result, the lords sub-committee said: "We recommend that the government, in addition to any scrutiny which it undertakes of the adequacy of self-regulation of alcohol advertising, should encourage the commission to reconsider the undertakings it gave nine years ago to work to prevent irresponsible marketing of alcoholic beverages, and to monitor the impact of self-regulatory codes."
The lords also recommended the government encourage the commission to introduce labelling on alcohol with information on the strength, the ingredients, nutrition and the dangers of drinking during pregnancy. The report said that this should be mandatory.
Baroness Prashar, the chairman of the lords sub-committee, said: "The previous EU Alcohol Strategy had the laudable goal of reducing alcohol-related harm, but the EU missed a real opportunity to take effective action in combatting alcohol abuse across all member states.
"During our inquiry we heard from manufacturers, retailers and advertisers about the voluntary initiatives they have developed to tackle the harm caused by alcohol abuse.
"Voluntary action alone is not enough. It must be backed by legislation at EU level, and industry should play a constructive role in bringing this about."