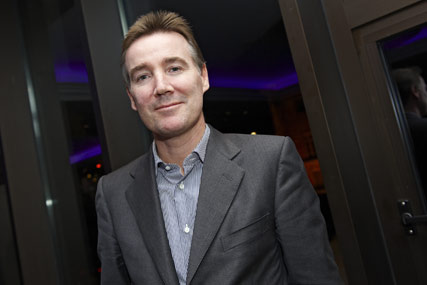 The committee, chaired by the Liberal Democrat peer and former LWT head of legal services Lord Clement-Jones, has recommended that the number of advertising minutes on all TV channels should be harmonised at an average of seven minutes per hour.
This is the amount currently set for ITV1, Channel 4 and Channel 5, which make up the commercial Public Service Broadcasting (PSB) channels. This can rise to a maximum of eight minutes in peak programming.
All other commercial channels, meanwhile, can average nine minutes per hour, up to a maximum of 12 in peak.
The Lords Committee claims that it has recommended the changes are implemented by Ofcom as the existing regulation of the TV market is "no longer relevant in the digital age and doesn't serve the best interests of viewers."
However, sources at broadcasters and media agencies suggest that a reduction in commercial minutage could cause a 20 per cent drop in impacts, which would lead to an increase in the price that advertisers would have to pay for TV airtime. While this could, potentially, be good news for ITV1, Channel 4 and Channel 5, the smaller channels could see their relative price-points increase, potentially making them less attractive.
Equally controversially, the committee has recommended that the eight-year-old Contract Rights Renewal (CRR), a precondition of the creation of a merged ITV, should be abolished and ideally as soon as possible rather than wait for next year's Communications Bill.
This overturns a decision made by the Competition Commission last May that said it "protects advertisers and other commercial broadcasters."
In return for being unshackled from CRR, the Lords suggest that ITV would have to increase its investment on "quality UK-originated programming". This was a proposal suggested by the ITV chief executive Adam Crozier when he appeared before the committee last November.
The report, which also proposes a "short focused review" of the TV airtime trading system, was described by Bob Wootton, the director of media and advertising at ISBA, as "curious and unworldly". ITV said it welcomed the proposals.