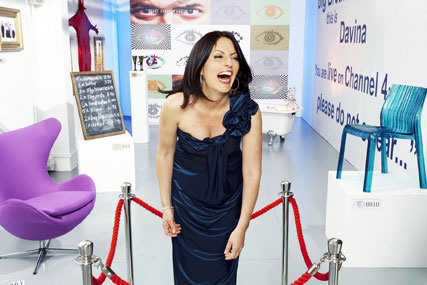 This Friday (3 September), Davina McCall will reveal the winner of the Garnier Nutrisse Shade of the Nation 2010 competition in a special ad, made by Publicis, for the L'Oréal-owned hair colour brand Garnier Nutrisse during the McCall-fronted Big Brother eviction show on Channel 4.
L'Oréal's activity follows the adoption of the new BCAP UK ad code, which came into effect on 1 September, and removed the restrictions on using programme presenters in specific ad breaks around their own shows.
The Garnier Nutrisse ad will be followed by a TV campaign, planned by the Publicis media agency ZenithOptimedia, for the L'Oréal brand and New York Fashion Week sponsor Maybelline, which is designed to coincide with the fashion week season.
The 60-second Maybelline spots feature Jameela Jamil, the presenter of C4's youth strand T4, and will be broadcast over C4 and E4, including T4 programming, in a four-week period from Monday.
In the ads, by The Outfit, Jamil introduces Maybelline's global make-up artist Charlotte Willer, who will create looks inspired by New York Fashion Week using a range of products including Dream Matte Mousse Foundation.