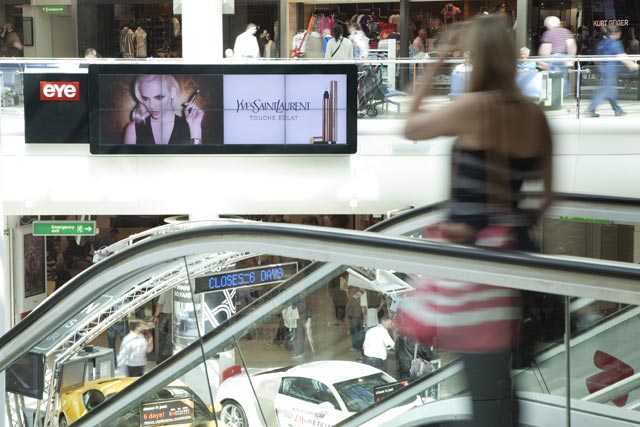 L'Oreal will occupy the two large landscape screens at Gatwick Airport that are situated in the South Terminal's departure lounge, just above the main duty-free shopping area, and are the first large-format digital advertising screens in the airport.
The advertiser booked all four faces on the screen directly with Eye and handled the creative in-house.
The new landscape digital screens at Gatwick Airport will form part of what Eye has described as its 'Digital Landmark' network, six sites across Gatwick, Stansted and Manchester airports, in the areas with the longest dwell times.
A spokeswoman for Eye said more than 90% of the £3.5m investment, which has been committed by Eye and its airport partners, will be spent on new digital screens in a mixture of locations and formats.
John Rankin, general manager, Eye, said: "This is an exciting time for Eye in the UK and we continue to invest in our valuable media estate across Gatwick, Stansted and Manchester airports.
"These two new digital landmark screens are located in the heart of Gatwick's retail area and offer advertisers stronger visibility, greater creative scope and are designed in conjunction with the £1bn investment that Gatwick is making to modernise and improve the airport."
Alongside Gatwick, Stansted and Manchester airports, Eye handles the outdoor ad sales at Belfast International Airport, East Midlands Airport, Bournemouth Airport, Cardiff Airport and the Humberside terminal.