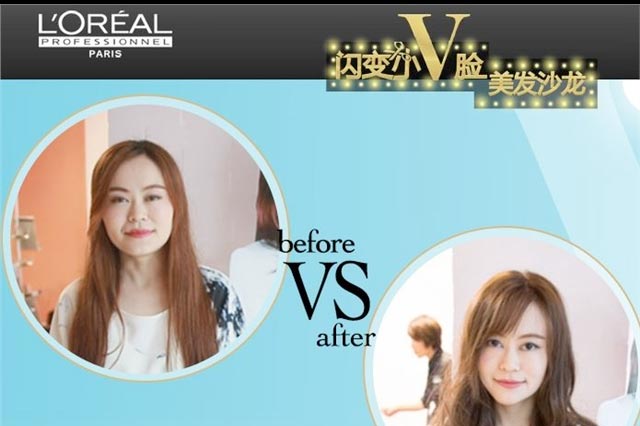 SHANGHAI — L'Oréal has indulged in the Chinese woman's quest for the perfect V-shaped face and choreographed it to push its hair salon products.
In Asia, the popularity of the V-shaped face has become the third-most coveted aesthetic standard after big eyes and fair skin.
L'Oréal specially built a "V Look salon" for the campaign while also signing South Korean celebrity Yoon Eun-hye as its first Asian spokesperson. The salon offers "V Look styling services," a facial diagnosis and a hair trim that enable female consumers to experience an immediate, even if illusory, face-lift effect.
The entire marketing campaign will continue until the end of August.
According to L'Oreal, "The traditional face-shaping methods are flawed in all aspects, and the new era of women needs to have more simple and effective ways to create their own perfect V face."
The campaign scans QR codes with WeChat to receive trackable "styling coupons" and at the same time utilising LBS positioning functions on smartphones to direct consumers to the nearest salons stocked with L'Oréal Professionnel hair products.
Theis article first appeared on campaignasia.com.