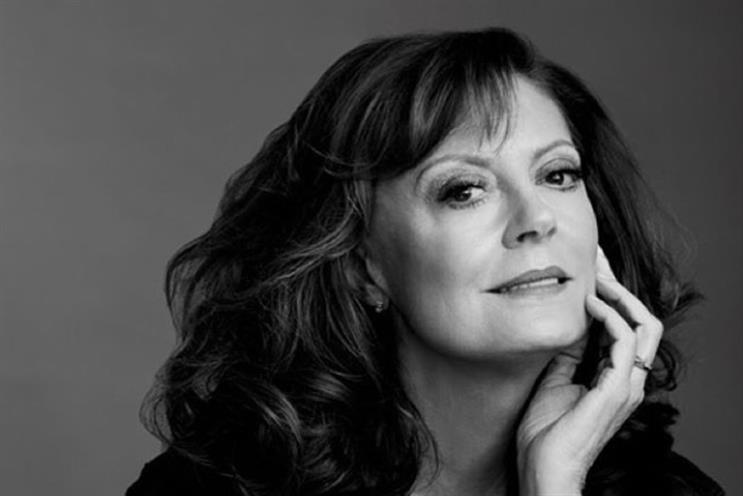 Sarandon joins a cast of over-60 female celebrities whom the beauty brand has brought onboard as ambassadors, a list that includes Helen Mirren (aged 70), Diane Keaton (70) and Jane Fonda (78).
Her appointment reinforces L'Oreal's commitment to combating ageism, in an industry that is renowned for its obsession with beauty, weight and age.
However, the firm has in the past been on the receiving end of accusations of hypocrisy, after airbrushing images of its ambassadors. Most famously, a L'Oreal ad shown during the Golden Globes in 2014, at which Keaton made an appearance wrinkles-and-all, depicted her with a heavily Photoshopped face.
L'Oreal has posted some images of Sarandon on its Instagram page.
Cyril Chapuy, L'Oreal Paris's brand global president, said: "Susan is a cinematic icon. She is strong, charismatic and talented, and has a compelling sense of self. Her outspoken activism, captivating film work and authentic charm continue to inspire women to be fearless and believe in their convictions."
Sarandon, who was the star of films including The Hunger, The Witches of Eastwick and Thelma & Louise, is arguably as famous for her campaigning work as she is for her acting.
She has been an outspoken advocate for LGBT rights, environmental issues and is an ambassador for Unicef.
Commenting on her partnership with L'Oreal, she said: "The brand has always been a leader in helping in the empowerment and development of women. The very first time I heard 'Because I'm worth it', it definitely was a shift in the framing of why you should look good.
"It had to do with women becoming the master of their own lives and decisions. It's an extremely powerful statement that has transcended time. Beauty comes from the inside; it's a state of mind. I'm proud to be a part of their message and to represent the L'Oréal Paris woman."
A year ago, makeup brand Max Factor went a step further than L'Oreal has, when it recruited dead celebrity Marilyn Monroe as its "global brand ambassador".