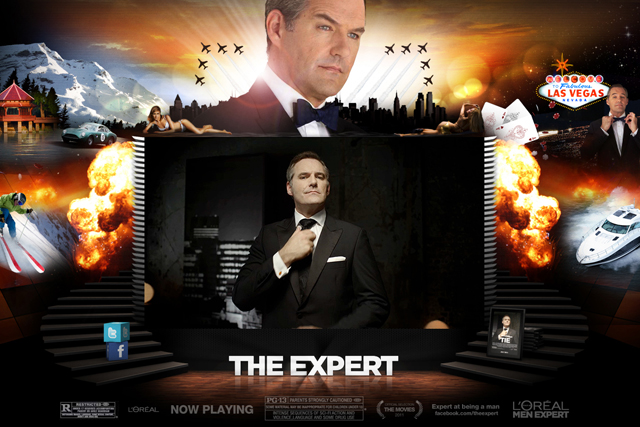 The push, created by VCCP, is L'Oreal's first for its men's range in six years that does not feature one of its celebrity ambassadors, who include Gerard Butler and Hugh Laurie.
The activity features a character called the 'the expert'. The activity will run across YouTube and Facebook for the next three months and is supported by an iPhone app.
The ads remain under the 'You're worth it' brand umbrella, but target men who are unfamiliar with L'Oreal's male grooming sub-brands.
The 'expert' appears in four humorous films that demonstrate the best way to tie a tie, pick a lock, take a profile picture and choose a mobile app.
The L'Oreal Men Expert UK and Ireland Facebook page allows consumers to pose questions to the character by 'liking' the page.