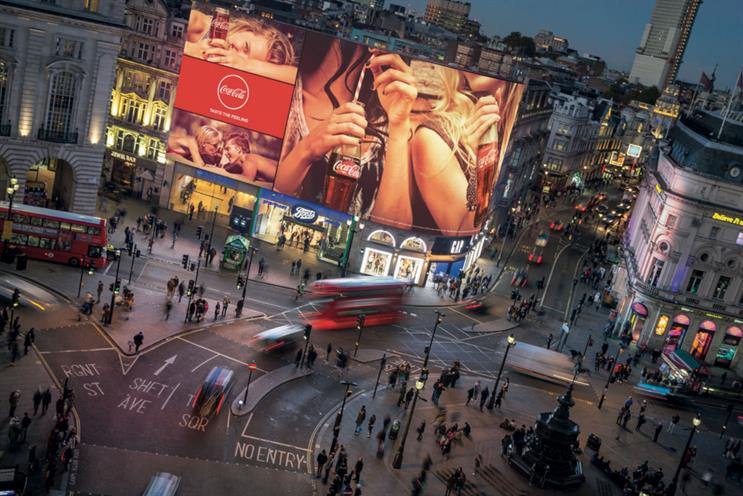 The cosmetics giant has joined Coca-Cola, Samsung and Hyundai as one of the six advertisers on the famous outdoor site, with two brands still yet to be announced.
L'Oréal Paris X Balmain Paris Colour Riche Lipstick Collection will be the launch brand and the creative will showcase 12 limited-edition shades of the product.
The Piccadilly Lights have been switched off since January for major renovation work that will see the original patchwork of screens replaced with a single 4K LED digital screen and live technology hub.
L'Oréal had advertised on a temporary illuminated banner that was in place during renovation at the site, which is managed by Ocean Outdoor on behalf of Land Securities.
The new screen will be the largest of its kind in Europe and will have the ability to divide into six full and subtle motion segments. Advertisers will be able to stream live videos, lifestyle updates such as weather and sports results, and real-time social media feeds.
Each brand's advertising will switch between each position in a 30-minute cycle. At the end of each run, one ad will take over the entire site before the rotation begins again. Each of the six brands will take over the full screen in turn.
Gayle Noah, media director at L'Oréal UK & Ireland, said: "L'Oréal is looking forward to using the technologies available to showcase our brands through beautiful, innovative and impactful content on such an iconic London landmark. We are proud to be part of this new chapter in digital out-of-home advertising."