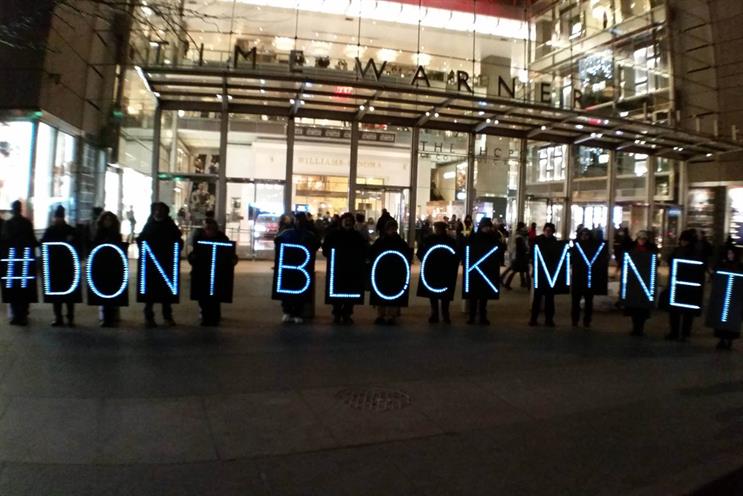 On Thursday, the FCC voted to repeal the rules that regulate internet providers. These rules stopped providers from blocking websites, charging for some services or content. The decision also means that the US government will no longer regulate internet delivery as a utility.
US tech giants have almost universally condemned this decision. Netflix tweeted its disappointment at the decision and Facebook's Sheryl Sandberg posted likewise on Facebook.
"An open internet is critical for new ideas and economic opportunity – and internet providers shouldn't be able to decide what people can see online or charge more for certain websites. We're ready to work with members of Congress and others to help make the internet free and open for everyone," she wrote.
Google, meanwhile, issued a statement that it would remain committed to net neutrality policies.
This action by the FCC potentially threatens fair equitable access to online content and services, Phil Smith, director general at ISBA, said.
"ISBA believes net neutrality underpins democratic access to the web for consumers and business," he added.
The IPA also feels it's important for the UK to keep an eye on the subject: "The US is a vast market and home to so many of the most influential tech businesses so it's always important to closely monitor what takes place there," Nigel Gwilliam, IPA consultant head of media and emerging tech, said.
Nevertheless, the UK industry is unsure how this US decision will affect the local climate with most adopting a wait-and-see approach.
"The impact on the UK of the FCCs decision to abandon the existing net neutrality rules is not yet clear, but the implications could be significant," Chris Combemale, chief executive of the DMA Group, observed. "We will have to wait to understand the full ramifications of this decision beyond the US borders over the coming months."
Until the long-term ramifications are determined, the impact on the UK will neither be direct, nor immediate, David Fletcher, chief data officer of Wavemaker, commented. "If what results from this is a major change in global corporate power-bases, then it will have an impact."
The UK is unlikely to follow the US's footsteps, Gwilliam continued. "Clearly we are not under its jurisdiction for a start. Additionally, unlike the US we have a highly competitive broadband market where consumers can easily switch and choose their provider. We also have some of the strongest net neutrality protections in the world."
However, as these rules are via the EU's Regulation on Open Internet Access, Brexit may have the potential to shake things up, he said.