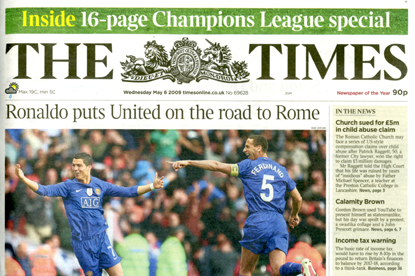 Figures filed at Companies House by Rupert Murdoch's News International, the parent company of Times Newspapers, showed that the losses had increased by 17 per cent on the previous year.

The losses reflect increased costs of newsprint and a one-off charge relating to the move to new colour printing presses at Broxbourne.

Losses at Times Newspapers were offset by profits of £55.1 million at News Group, the NI division that houses The Sun and News of the World.

However, profits at News Group fell from £61.8 million a year earlier, despite a £3 million rise in turnover to £626 million.