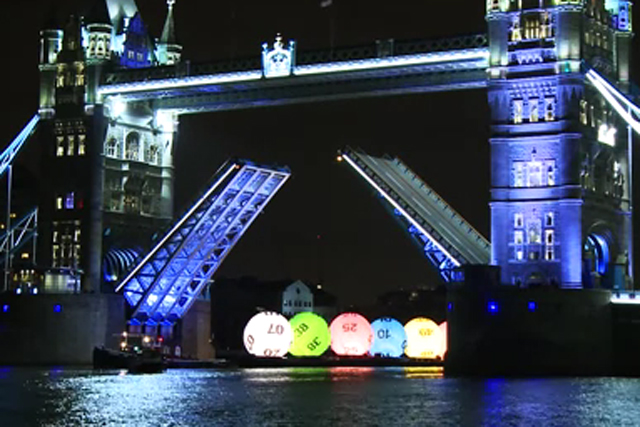 To celebrate the new Lotto game – bigger in terms of prizes but also in ticket price – six giant Lotto balls floated down the River Thames on Wednesday night.
You couldn't miss them: they were the height of two double decker buses.
Other huge balls have been appearing around the UK, in keeping with the rest of campaign which is pretty in-your-face. Lotto fans have also been uploading their own versions of the song from the ad created by AMV BBDO to YouTube, with some amusing results.
Got a diary story? Email louise.ridley@haymarket.com