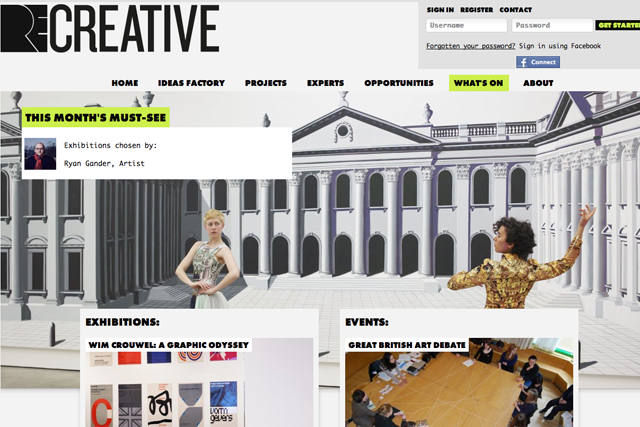 Recreativeuk.com will be at the centre of its peer-to-peer networking and online activity. The site, designed to promote contemporary art to young people, has been developed over the past year in partnership with the Hayward Gallery, the Royal Academy of Arts, the South London Gallery, Tate Britain and the White-chapel Gallery.
The launch comes weeks after the opening of the brand's lavish new three-storey, 1500m2 store on New Bond Street in London's West End. The store promotes Louis Vuitton's association with the art world by displaying original work by well-known artists Jeff Koons, Gilbert & George and Michael Landy.
Yves Carcelle, chairman and chief executive of Louis Vuitton, said the brand's support of contemporary art is long-standing. 'In this instance, we see our role in facilitating access to exciting contemporary arts projects,' he said. 'We are delighted with the peer-led approach the site is taking.'
The site, created by digital agency SiftGroups, offers users exclusive content from art industry events. The 'Projects' section allows young people to showcase their work and get feedback from critics and fellow artists.
An 'Ideas Factory' section looks at how exhibitions evolve, and features Tracey Emin's latest show, Love is What You Want.
A 'What's On' section features new exhibitions hand-picked by guest artists each month.
It is hoped the site will act as a global hub where young people engage with contemporary art. SiftGroups plans to grow the community on a long-term basis, backed by marketing activity from Louis Vuitton.
Sarah Coffils, project manager at the South London Gallery, said arts institutions must do more to reach young pe-ople.'The site provides a space for young people to connect with the arts even if they aren't near London, or have never been to a gallery,' she added.
Louis Vuitton has a long history of arts patronage, having sponsored several exhibitions, as well as its Louis Vuitton Art Talk Series discussions.