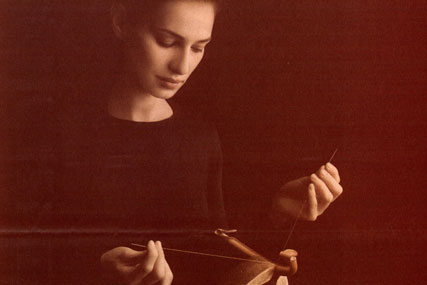 One of the two ads, by Ogilvy & Mather, features a photograph of a woman stitching the handle of a handbag, while a second ad shows a woman creating the folds of a wallet.
The latter states: "In everything from Louis Vuitton, there are elements that cannot be fully explained. What secret little gestures do our craftsmen discretely pass on? How do we blend innate skill and inherent prowess? Or how can five tiny folds lengthen the life of a wallet? Let's allow these mysteries to hang in the air. Time will provide the answers."
Three viewers complained that the ads misleadingly implied that Louis Vuitton products were made by hand.
The brand argued that the campaign is "a homage to the craftsmanship which was carried out every day by Louis Vuitton's artisans", albeit admitting that sewing machines were used for some aspects of items as it was necessary for "strength, accuracy and durability".
The ASA agreed that the ads were stylised interpretations of real stages of the production process.
However, the body said Louis Vuitton had failed to provide evidence that demonstrated the extent to which its products were made by hand, and therefore concluded that the ads were misleading. The ads must not appear again in their current form.