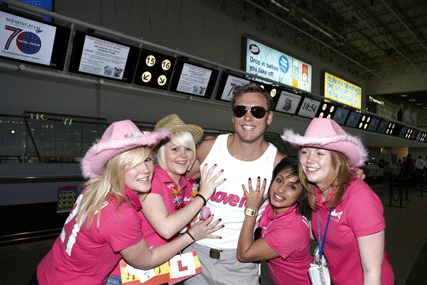 The magazine brand is giving away hundreds of contraceptives across the country's airports as part of its campaign to promote safer sex.

The figurehead for the campagain, Colonel Condom, will next week hit East Midlands airport, where he is expected to distribute between 100 and 150 Durex contraceptives, along with free copies of the magazine.

He has previously visited Liverpool, Manchester and Birmingham airports with a similar brief. Hubert Burda claims the venture had "had a positive response" to date.

The title is also running promotions within the magazine, starting this week, with a colour double-page spread highlighting the importance of safe sex.

Siobhan Wykes, editor of Love it!, said: "You never know if a holiday romance is on the cards, so Love it!'s motto is to be prepared. That way, at least you won't come back with any unwanted souvenirs."