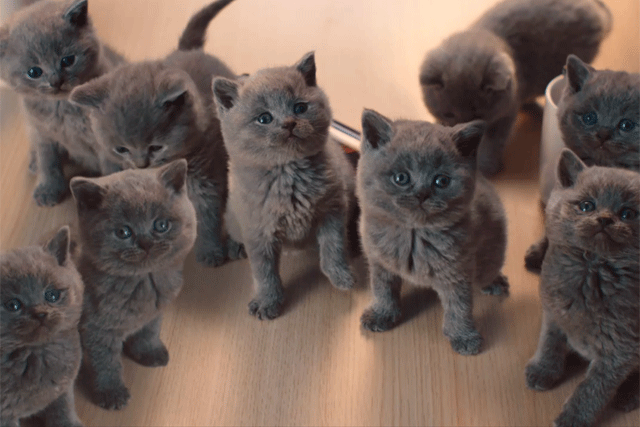 Tugging at consumers' heartstrings is nothing new but in the age of the viral, marketers are all too aware their ad dollars will go further as the "aahh" factor often leads to sharing.
So which ads rule when it comes to the cute factor? Marketing conducted a rigorous survey of, well, ourselves and got the social video whizzes at Unruly to chip in a few suggestions to come up with the 10 cutest ads ever.
Get ready to be doused in saccharine.
EDF Energy - Zingy (2013)
EDF did the impossible. It made people feel an emotion other than pure rage for an energy company with the introduction of Zingy. To up the cute factor, Zingy's made friends with a dog.
Evian - Roller Babies (2009)
Some people (like this article's author) found these babies rather creepy but they managed to skate their way into everyone's hearts nonetheless
Evian - Baby & Me (2013)
The babies look less creepy in this one.
GoPro - Fireman Saves Kitten (2013)
Camera brand GoPro showcases some amazing real footage of a fireman saving then reviving a little unconscious kitten that was trapped in a smoke-filled house.
Lego - Let's build (2013)
A father and son are brought together by the power of Lego. Nicely done.
Budweiser Super Bowl XLVIII Commercial - Puppy Love (2014)
The Andrex puppy does some moonlighting, popping up in a Budweiser ad. Whatever next? Will the Dulux dog star in a Smirnoff spot?
The drench Clever Hamsters jazz band (2009)
It's another water brand. Perhaps because water is inherently such a boring product it forces marketers to come up with novel ways to promote it. This time instead of babies, we have hamsters.
Thinkbox - Harvey and Rabbit (2012)
Thinkbox, those TV marketing types, only went and got themselves a YouTube hit with cute dog Harvey.
Friskies - Hard to be a cat at Christmas (2013)
The biggest celebrity cats on the planet, Grumpy Cat, Colonel Meow, Oskar the Blind Cat, Nala Cat, and Hamilton the Hipster Cat were brought together by Friskies for this all-conquering Christmas ad. But the unexplained absence of Lil Bub soured the momentous occasion somewhat.
Cow & Gate - Supergroup (2012)
Cow & Gate manages to take 'Come on Eileen', a song most commonly associated with drunken club nights and the kind of group dancing, that makes you cringe when you remember doing it the next day into something wholesome and innocent with this ad.