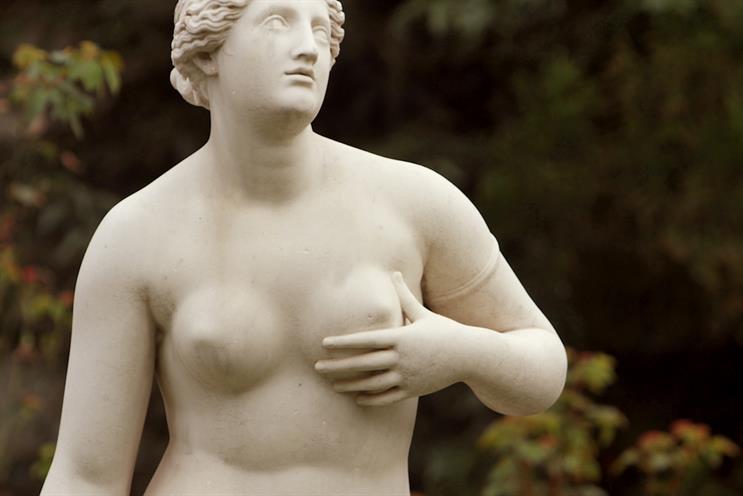 Heart Transplant UK "give your heart this Valentine's Day" by Dare
Heart Transplant UK has come forth with what must be this year's most worthy campaign.
Through Dare, the charity has created a website where people can create a personalised e-card and share it online, registering as an organ donor at the same time.
The campaign also introduces us to Stacie Pridden, who has been diagnosed with pulmonary hypertension and may have only three months left to live if she cannot find a heart.
The work was created by Chloe Pope and Jessica Morris, and was directed by James Strong through Dark Energy Films.
Lastminute.com "sexy delights of Europe" by Adam & Eve/DDB
Lastminute.com, the travel website, aimed to capture a bit of the buzz surrounding Valentine's Day with an innuendo-laden online film – and it has. Consumers and the media have fallen head over heels for its bawdy humour.
Adam & Eve/DDB created the spot, which features suggestive images of statues, monuments and food, set to a classical score.
The film was written by Frances Leach, art directed by Christopher Bowsher and directed by Robert Smith through Adam & Eve's in-house production arm, Cain & Abel.
Interflora "odd love" by Brand House
If any brand has a right to claim Valentine's Day as its own, then it is Interflora. The Danish branch of the flower delivery service has led the way.
It has released a film showing what happens when two youths from different cliques fall for each other.
The words "never stop trying" flash on screen before Interflora's famous "say it with flowers" tag appears. It's a re-hash of Grease, but sweet nonetheless.
It was created by Brandhouse (written by Simon Kragh, art directed by Sigurd Bjerre) and directed by Martin Werner through Bacon Cph.
NotOnTheHighStreet.com "Valentine's Day: show the love" by WCRS
NotOnTheHighStreet.com, the online retailer that prides itself on its weird inventory, has produced a quirky but charming effort for Valentine's Day.
The brand is promoting its personalised mixtape print (a framed poster with a picture of a tape and your loved one's favourite songs) in this TV campaign, which was created by WCRS, and directed by Kevin Thomas through Thomas & Thomas.
Cartier "the proposal" by Sean Ellis
For Valentine's Day, Cartier opted to flirt with advertising's current infatuation – content.
The jewellery brand has released a lavish six-minute film that tells three interweaving stories about love in Paris.
It's not the most inclusive tale, but why pretend its diamond rings are within everyone's reach? It was directed by Sean Ellis, whose 2004 short film Cash Back was nominated for an Oscar in 2006.