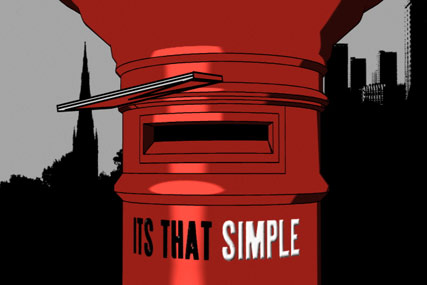 The company has contacted a number of agencies with a view to holding a pitch for the business next month. The winner's first task will be to launch a brand campaign later in the year, which will aim to promote LoveFilm as the leading provider of online DVD rentals in the UK.
In recent years, LoveFilm has created the majority of its TV and press advertising in-house. It spent £2.1m on TV in the 12 months to last August.
The campaigns have mainly focused on the sim­plicity of LoveFilm's service, which involves consumers compiling a list of the DVDs they are interested in watching and receiving a selection of the titles through the post.
LoveFilm does work with a retained set of agencies on its below-the-line business. Last year, it appointed Poke to handle its digital business after a pitch against Dare.
Quant Presky Maves is the incumbent on the brand's direct marketing account, and last Christmas launched a charades-themed DM campaign that encouraged existing customers to persuade their friends and family to sign up to the service.
LoveFilm has also recently agreed a number of partnership deals to help encourage consumers to try the brand.
The company uses Cocktail Marketing to instigate the deals, and in 2009 signed partnerships with brands including Kettle Chips and Shloer.