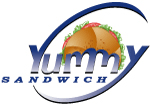 The partnership deal was created by Cocktail Marketing and runs from November until the end of the year. Lovefilm will provide every Yummy customer with a 30-day free trial of its rental and download service.
The deal will be promoted via a sticker on 800,000 packs and shelf talkers in 300 Superdrug stores and 115 Pace Petroleum forecourts. Consumers can take up the free trial via the Lovefilm site.
Separately Cocktail has also been appointed by competition magazine publisher Accolade to create partnerships and drive awareness of its titles and website.