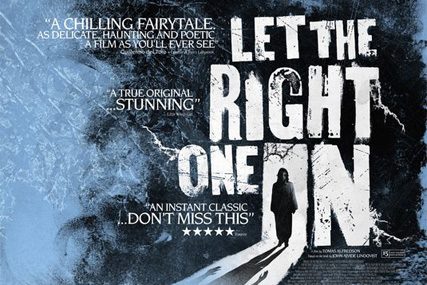 The 'Extra Time' promotion starts on 11 June and is set to take advantage of those viewers that want to avoid some or all of the programming from the Fifa World Cup in South Africa.
'Extra Time' will be supported by a multi-million pound advertising campaign and will include content from studios including Paramount, Dreamworks and Momentum. It will be available to all subscribers to Lovefilm via the Lovefilm Player accessible at www.lovefilm.com
Premieres during the 'Extra Time' season will include Swedish vampire chiller 'Let The Right One In'.
Simon Morris, chief marketing officer of Lovefilm, said: "This is the biggest ever digital promotion and a first of its kind in the UK.
"We are already the market leader when it comes to instantly streaming films and TV series direct to computers and internet-enabled TVs, and this month-long trial is a great way to highlight our full DVD and digital streaming hybrid offering to give more choice, value and convenience to our members."
Lovefilm operates in the UK, where it has more than 1 million members, as well as Sweden, Norway, Denmark and Germany.
Earlier this month, Lovefilm struck a partnership with Samsung that gives users access to instant streaming of the latest films and programmes directly through their TVs.