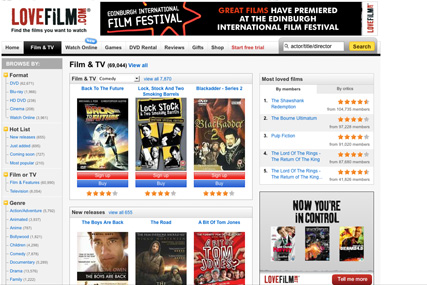 Lovefilm subscribers will be able to access more than 67,000 titles through any internet-enabled Samsung TV. The service will be made available on Blu-ray players and Home Cinema Systems at a later date.
Members will be able to scroll through titles on the page, use a left-hand navigation to browse categories including 'Pick of the Week', 'Most Watched' and 'Highest Rated', view ratings and search for content by title, actor and genre.

Lovefilm chief executive Simon Calver referred to the partnership with Samsung as a 'massive development' for the brand.
Earlier this month, Lovefilm hired Guardian Media Group's director of digital strategy Simon Waldman as its group product director.