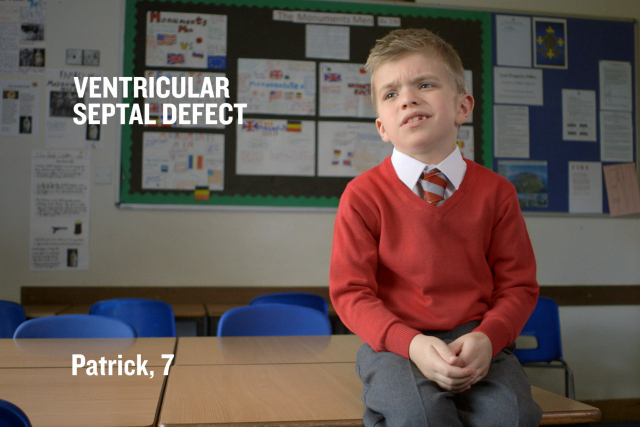 Lowe Open, working with DLKW Lowe, has produced direct and digital marketing to promote the 'Wear it. Beat it.' campaign, encouraging people to take part.
Those who sign up will be posted or emailed a Fundraising Kit full of red-themed inspiration and practical help.
Kits include fundraising ideas, save-the-date and sweepstake posters, recipe cards, and pop-out red bow ties and moustaches.
The TV ad, called "conditions", features a series of small children attempting to say the clinical name for their specific heart condition and has run since 31 December 2014.
Integrated work features this TVC, in addition to out of home and online campaign content including a series of online films. The work encourages people to wear red clothes and make a donation on Wear Red day.
"Conditions", features the strapline, "It's hard to say, but even harder to live with", and new ads encourage participation.
The ad was directed by Isaac Bell, with ECDs Richard Denney and Dave Henderson. Ben Mcarthy and Seb Housden were the creative pair. Media is by PHD.
DLKW Lowe and Lowe Open won the integrated account following a competitive pitch in March 2014.