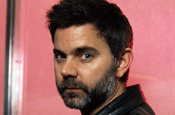 In November, Campaign revealed that Morris had agreed to step down from the day-to-day management of the agency creative department in early 2009.

At the time, he agreed a new set of contractual terms, which would see him work for the agency in a consultancy capacity for clients including COI and John Lewis.

However, the agency has since pulled out of the John Lewis pitch and Morris will now no longer hold any role at Lowe.

This morning, a spokeswoman said the agency was seeking a replacement.

An announcement on the restructure of Lowe London is expected imminently.

Morris' exit from the agency leaves only Rebecca Morgan, managing partner, planning, and Ian Courts, managing partner, finance, to lead the agency.

Lowe London lost its chief executive, Amanda Walsh, in January 2008, since when her responsibilities have been shared between Morgan and Morris.

Last year, Lowe London lost the Stella account, after 26 years, and the £100 million Nokia Nseries range account, which moved into Wieden & Kennedy.

On the domestic front, it lost the £4 million Innocent Drinks account, the £3 million Twinings business and the launch in the UK of the new 4 per cent Stella Artois variant to Mother.

With little domestic business, the agency relies heavily on international aligned accounts, most notably Unilever.

Lowe Worldwide is soon expected to announce a replacement for Steve Gatfield, its worldwide chief executive, who will step down from the role in April.