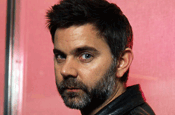 Three creative teams and one solo creative, plus an agency TV producer, were told on Monday that their jobs were at risk, and have now entered a two-week formal consultation period.

A decision is expected at the end of September.

The move will leave eight creative teams in the London office of the network.

The redundancies follow Lowe declining to repitch for the global Stella Artois and Twinings accounts when they came up for review this year.

Ed Morris, Lowe London's managing partner creative, and Rebecca Morgan, the agency's managing partner strategy, decided to make a number of redundancies because the creative department was "too top-heavy".

Morgan said: "In this economic environment you have to make tough decisions in order to move on and be prepared, and this is one of those times."

Lowe London works on global accounts including Johnson & Johnson, Electrolux, General Motors and Beck's.

In the UK, it principally works on John Lewis and COI.