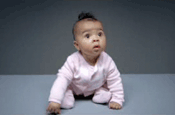 It is believed that Lowe made the shortlist along with Miles Calcraft Briginshaw Duffy and Adam & Eve, but today announced it was leaving the pitch process.

News of the resignation caps a grim year for the agency, which has been decimated by huge account losses and is now sustained mostly by globally aligned business.

A spokeswoman for Lowe said: "We are incredibly proud of the work the team here at Lowe has produced for John Lewis.

"However, we are running a business, and as such we need to make decisions about how best to deploy our resources and we do not believe the pitch environment favours our participation."

The move throws further doubt on the role of Lowe London's managing partner, creative, Ed Morris.

Morris had been expected to lead Lowe's fight to retain the John Lewis business, and is due to move into a consultancy role at the agency after the pitch is completed in January.

But it is understood that Morris has admitted to friends that he is already asking himself serious questions about his future in an agency whose global clientele hold little interest for him.

During the year, Lowe lost domestic accounts for Innocent Drinks and Twinings.

In August it declined to repitch for Stella Artois, a client for 26 years. Three months later, its £100 million Nokia N-Series business departed for Wieden & Kennedy.

Vauxhall, the Rugby Football Union and some small amounts of COI work, which will come up for statutory review in February, are the only UK accounts still at the agency.

However, a spokeswoman denied that Morris would be leaving the agency.

She said: "Ed remains an employee. He is the executive creative director – his role is not to run the John Lewis account."

She added that no redundancies would be made as a direct result of the John Lewis decision.