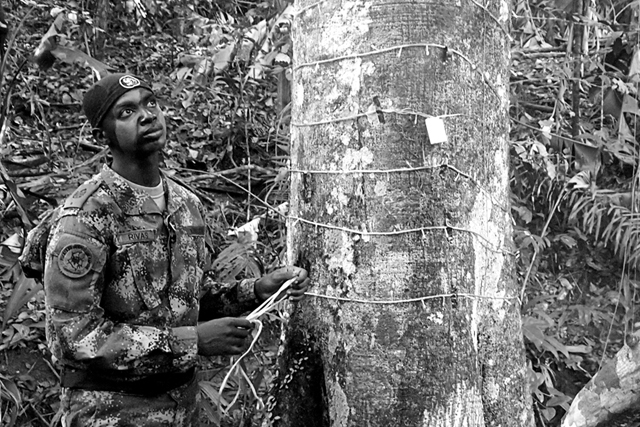 The awards were sponsored by Thinkbox and were open to campaigns from global agencies, media owners, and clients with a total annual marketing communications budget of up to £2.5m.
The 'Operation Christmas' campaign was created by Lowe SSP3 in Colombia. Its victory followed a win last month at the APG creative strategy awards.
The campaign aimed to reduce the number of terrorists by appealing to the humanity of the Colombia guerrillas at Christmas time and resulted in 331 guerrillas demobilising and a return of over £2.3m to the Colombian government, it is claimed.
Abbott Mead Vickers BBDO followed last week's three golds at the Campaign Big Awards by winning IPA's Effectiveness Agency/Company of the Year award.
Other winning campaigns tonight included: Marie Curie Cancer Care by DLKW Lowe; Ovaltine by WCRS/Engine and Publicis' homeless campaign working with charity Depaul.
Lord Guy Black of Brentwood, the executive director of the Telegraph Media Group, was chair of the judges. He said: "It is the rigour that makes them so esteemed, yet so tough to acquire, which is why this year's winners must be deservedly proud of their fantastic achievements."
IPA Effectiveness Awards winners 2011:
Grand Prix, sponsored by Thinkbox
Program of Humanitarian Attention to the Demobilised, by Lowe-SSP3
Effectiveness Company of the Year, sponsored by Thinkbox
Abbott Mead Vickers BBDO
Best International, sponsored by Warc
Program of Humanitarian Attention to the Demobilised, by Lowe-SSP3
Best Social Value
Program of Humanitarian Attention to the Demobilised, by Lowe-SSP3
Best Social by Design, sponsored by Facebook
first direct, by Mindshare
Best Newcomer, sponsored by Campaign
Marie Curie Cancer Care, by DLKW Lowe
Best Channel Planning
Aquafresh Kids, by MediaCom and Kids Industries
The Channon Prize for Best New Learning, sponsored by Campaign
Marie Curie Cancer Care, by DLKW Lowe
The Broadbent Prize for Best Dedication to Effectiveness, sponsored by Clear Channel
first direct, by Mindshare
Gold winners:
Depaul UK, by Publicis
Marie Curie Cancer Care, by DLKW Lowe
Ovaltine, by WCRS&Co/Engine
Program of Humanitarian Attention to the Demobilised, by Lowe-SSP3
Silver winners:
Aquafresh Kids, by MediaCom and Kids Industries
first direct, by Mindshare
Jungle Formula, by VCCP
Organ Donor Register, by Abbott Mead Vickers BBDO
Promote Iceland, by The Brooklyn Brothers
Bronze winners:
East Midlands Trains, by LIDA
Fiat, by AKQA
Lynx, by Tullo Marshall Warren
McCain Wedges, by PHD Media
Pepsico Walkers, by Abbott Mead Vickers BBDO
The Economist, by Abbott Mead Vickers BBDO
Follow John Reynolds on Twitter @johnreynolds10