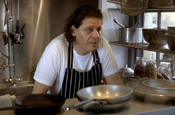 The network won the business from JWT, the incumbent, following a global pitch.

Lowe will now handle Knorr in Western Europe, Central and Eastern Europe, SEA/GC and South Asia.

However, the result will not affect DDB, which will continue to handle the business in North America, Africa, the Middle East and Turkey.

Creative and strategic duties for the European business will be run out of Lowe's London office.

Silvia Lagnado, Unilever's group vice-president for savoury food brands, said: "This choice was far from easy to make and I'd like to thank JWT for all their hard work on the brand."

The result does not affect JWT's grasp on its other Unilever accounts such as Lux, Radiant and Timotei.