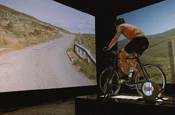 Tesch, who starts at Fallon next month, joins from Lowe Worldwide, where he held the same role.

The appointment comes as Fallon looks to bolster its digital capabilities on the back of recent wins, including the Cheestrings online account.

Before taking his current role, Tesch was the chief strategy officer and co-founder of Lowe Tesch, the Stockholm-based digital agency that was acquired by Lowe in 2002.

Before the acquisition, Tesch was the chairman and chief executive of the agency, then called Tesch & Tesch, which he co-founded with his brother Johan in 1996.

During his time there, the agency won a total of 16 gold awards at Cannes, The One Show, the New York Festival and Epica.

Laurence Green, the chairman of Fallon, said: "Fallon is already busy in new spaces, so we're thrilled that a digital pioneer like Måns is joining. He's the real deal: smart and creatively ambitious."