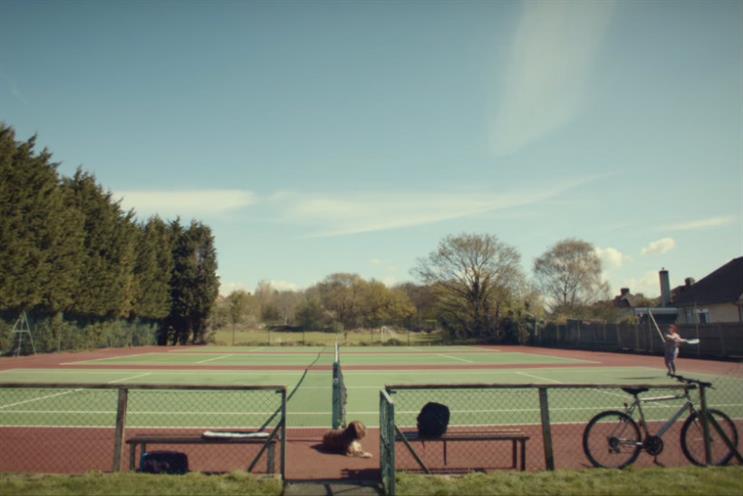 Created with BBH Sport, the "Go hit it" campaign attempts to move tennis away from its middle-class stereotype.
The TV spot shows an ordinary pair playing a game at their local tennis court with running commentary from John Barrett, as if it were a professional match.
The campaign launches today on TV, radio and outdoor, and is part of a two-year strategy to get more adults into the game earlier in the summer.
The LTA is targeting the two million adults in the UK aged between 18 and 34 who might play tennis more frequently if they thought about it earlier.
BBH Sport's Ewan Paterson, Kimberly Gill and Mareka Stake created the ad, which was directed by The Sweet Shop's Mark Albiston. The agency has been working with the LTA to help position tennis to the consumer since March last year.
Over the next two years, the LTA will first focus on the regions, encouraging people through the radio and outdoor campaign to find their local tennis court.
Next year's campaign will cover the UK as a whole and is intended to build on strong engagement around the Davis Cup last year.
Alex Mawer, the LTA's marketing director said. "The Davis Cup victory at the end of last year really captivated the British audience and we want to continue on this high and encourage people across the country to get involved in tennis, earlier in the season and more regularly.
"Through 'Go hit it' we expect to kick start the summer tennis season with more people thinking about tennis, more people choosing tennis and more people playing tennis."