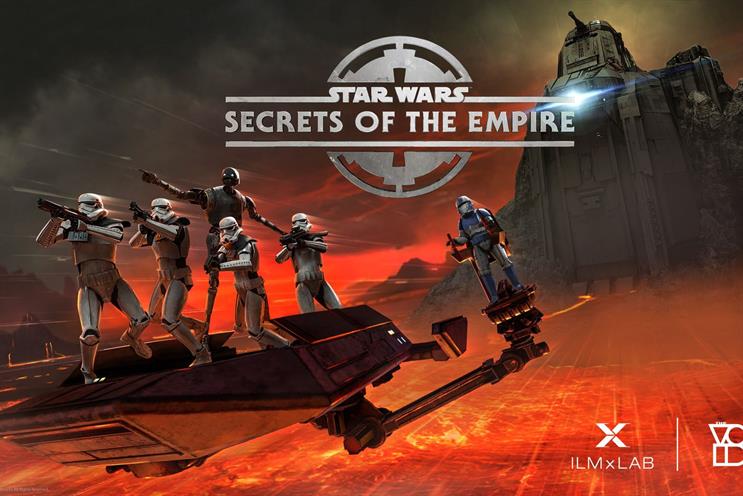 "Star Wars: secrets of the empire" launched in Westfield London in Shepherd's Bush before Christmas.
It takes people into a Star Wars universe where they can walk around on an interactive stage. They can feel the impact of blaster bolts, smell smoke and push buttons to solve a puzzle.
In teams of four participants are taken on a mission to the molten planet of Mustafar and sneak onto an Imperial Base.
The experience will be available at Westfield Stratford from 29 March. It is running at Westfield London until 7 March.
The activation has been created by Lucasfilm's immersive entertainment division ILMxLAB and The Void.