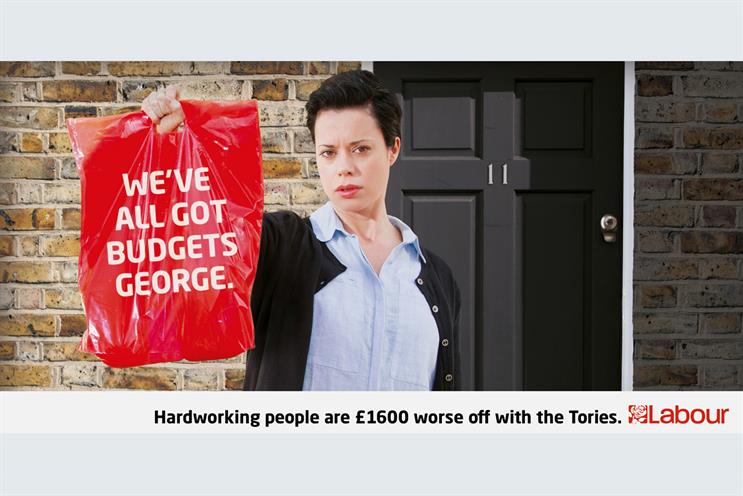 On Budget day on Wednesday, the agency unveiled a digital and outdoor ad highlighting Ed Miliband's flagship campaign on the cost of living. It shows a woman holding up a plastic bag, rather than the Chancellor George Osborne's Budget box, displaying the words: "We've all got budgets George."
Labour officials said Lucky Generals is working on an informal basis but has impressed party headquarters. The start-up is likely to do more work around the May local elections and could be in a strong position to win the general election business.
The Labour leadership wants to use the pitch, which it has brought forward to after the May elections, to see what talents could be at its disposal.
Labour sources stressed that no decisions on the make-up of the shortlist had been taken. Other options include TBWA\London, which publicised Miliband's proposed energy price freeze last autumn, and BMB, which did some work around last year's local elections.
Saatchi & Saatchi, which Labour used in 2010, will not be part of the process.