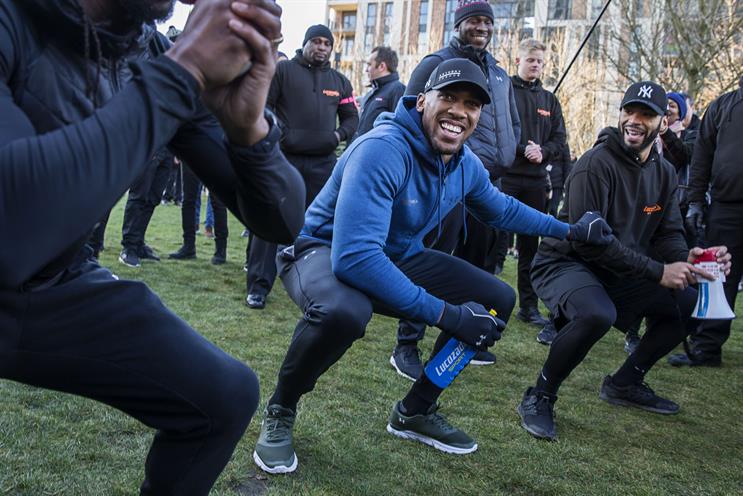 The brand worked with Our Parks, which offers free workouts in parks, and brand experience agency CSM to put on a bootcamp session hosted by Joshua this morning.
More than 400 people turned up to take part and be in with a chance of meeting the champion boxer in east London.
Speaking to Campaign after the event James Young, head of partnerships at Lucozade Sport, said: "We don't claim to be the authority but what we look to do is create something that has a point of difference.
"Doing what we did this morning we could have done that in a number of London parks on a number of occasions and said 'right, just come down and workout for free' and in a way that's what our partnership with Our Parks is about.
"The way we cut through the clutter [in the fitness market in January] is to bring out the star power in AJ and that takes it from a run-of-the-mill piece of activity into something that not only is well attended but will generate sales for us. People will hopefully take away that we're a really decent brand for doing something like this."
Lucozade Sport will also help Our Parks launch free fitness classes in more than 30 new locations, as well as daily online workouts.
The activity is part of Lucozade Sport's campaign "Made to move" which aims to get one million people moving more by 2020.
---
Join us at Campaign's new sports marketing event, "Campaign Future Fit" in March 2018 to discover how marketers can capitalise on the changing opportunities in the sports marketing landscape - click here to find out more.