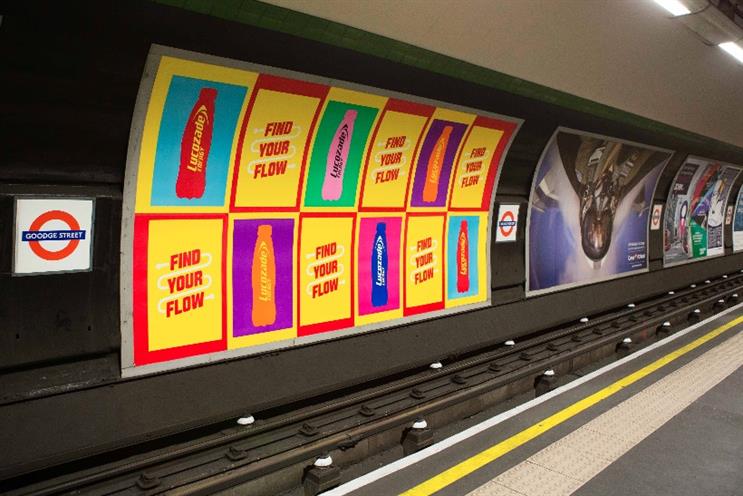 The campaign, called Find Your Flow, first kicked off in June and has been bolstered with a TV spot aimed at changing people's perceptions of the fizzy drink.
The concept, according to ad agency Grey London, "flies in the face of the energy category of high-adrenaline junkie quick hits, crashes and burns."
'Flow' is designed to communicate a more sustainable feeling of energy. The campaign throughout August will comprise new OOH executions, radio, in store, experiential, digital and PR.
Outdoor activity will include station takeovers to make the commute 'flow more easily' including signs pointing to the quickest exits and a takeover of Oxford Circus station highlighting 'flow' and 'slow' lanes.
"Lucozade Energy is the second-largest carbonated soft drink in the impulse and convenience sector, yet the brand is still perceived by some as an occasional crutch in moments of severe energy defects," said Lesley Stonier, Lucozade Energy marketing manager.
"Find Your Flow aims to reposition Lucozade Energy as an ally to busy lives, helping 'daily strivers' – busy men and women on the go – find their rhythm and keep it."