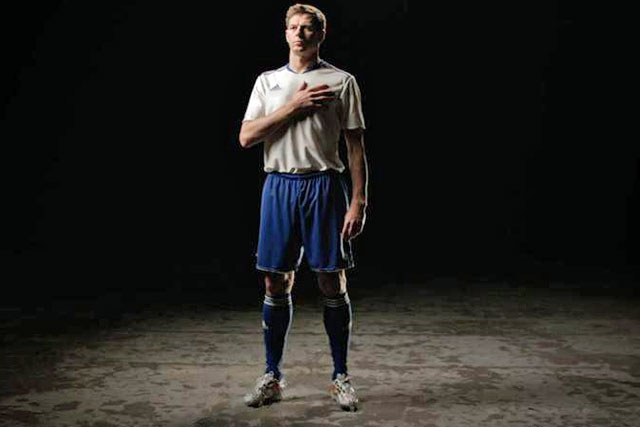 The film, called "the heat", was created by Grey London. It uses CGI and 3D body scanning technology to show Gerrard's body and clothes melting down into a pool on the ground.
This represents the sweltering temperatures the England football team will face at the World Cup in Brazil in June.
The spot is to promote the Lucozade Sport Conditions Zone football venue, which will launch on 3 June for three weeks in Canary Wharf, London.
The venue will give amateur players the chance to play in the same heat and humidity that footballers will experience in Brazil.
An accompanying website offers videos, interviews with sports scientists and articles.
Cumberbatch's voiceover says: "As the temperature soars, and the humidity rises, bodies will weaken, performances will suffer. Only those who know how to beat the conditions will rule."